Ljubljana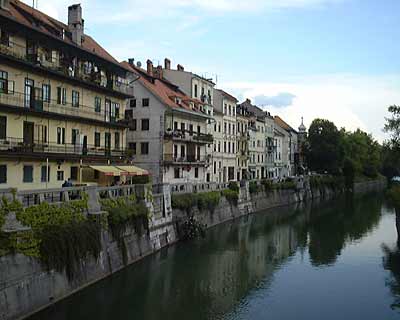 Downtown Ljubljana
All business trips should be like this! Ljubljana is a gorgeous city, and our colleagues at the Slovenian NMC could not have made us feel more welcome. This is not the place to describe the purpose of our trip. Suffice it to say that everything worked as expected (or better); this gave us time to explore the city, talk to our hosts, and share plenty of laughs.
A big Thank You to Silvo Mramor and his colleagues at Amadeus Slovenija for making our first visit to their country as memorable and pleasurable as it was. Thanks for the hospitality, for being our tour guide, for answering all our questions, and for generally being the kind of people one looks forward to seeing again.
Slovenia is a great vacation country. Mountains, lakes, forests, seashore... they have it all, and in a country small enough to comfortably get from one place to another by car. If you have never been there, you're missing out on one of Europe's best destinations. Why not check things out right now by visiting the web site of the Slovenian tourist board? This was out first trip to Slovenia; it certainly won't be our last!
The photos on this page were taken on May 25 and 26, 1999.
Our first dinner in Slovenia: we're discussing our project with a makeshift diagram: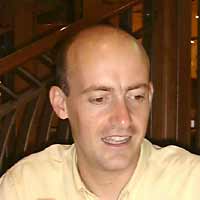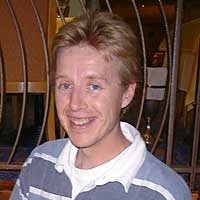 Nicolas, the Apps man, and Patrick, the Comms man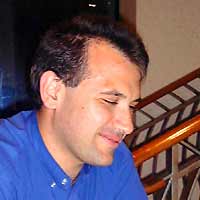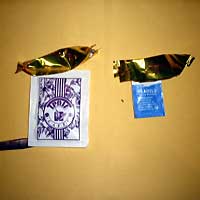 Gilbert, the Support man, and our X25 network diagram :-)
(Don't worry if you don't understand the diagram! It made perfect sense to us...)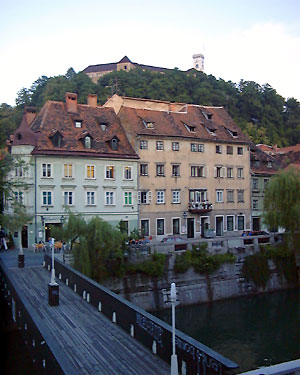 One of the many bridges over the Ljubljanica.
The castle and its tower are visible in the background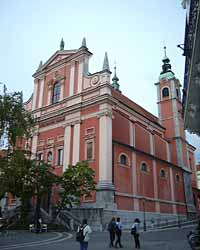 The Ljubljanica and the church in the heart of town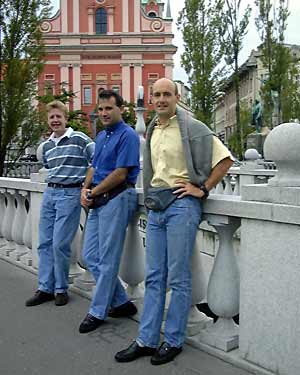 Tourists from Development, Support, and Releasing
(but where is System Integration? Thierry, how could you miss this one?)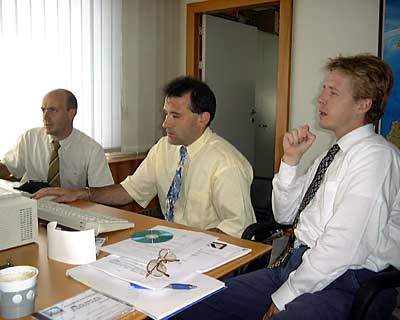 Watching ZFOS do its stuff. The system worked admirably well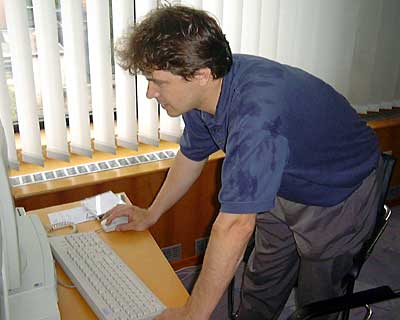 Our host (and customer!) Silvo takes a look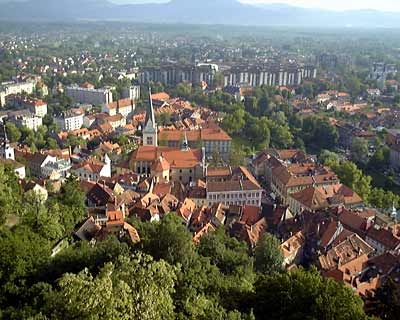 The oldest part of town seen from the castle tower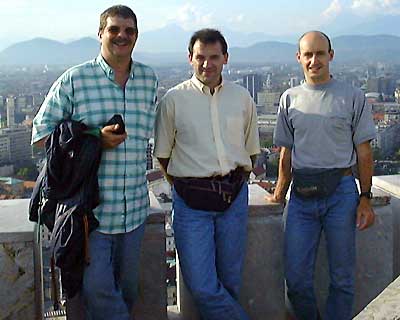 Daniel, Gilbert, and Nicolas above Ljubljana (photo by Silvo)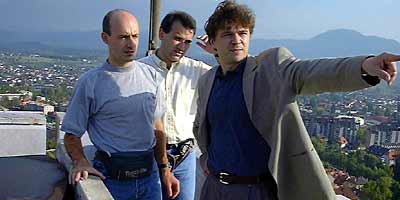 Our tour guide Silvo explains the view from the castle tower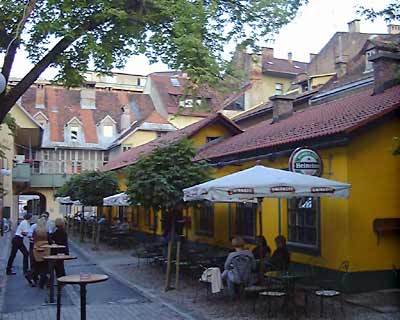 The Cutty Sark pub where we watched the Champion's League Final
(Manchester United beat Bayern München 2:1 in a cliffhanger game)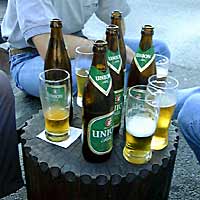 The local brew: My kind of Union!
---
Home | Site Info | Family | The Area | Trips | France | Work | Rants | Photography | Odds & Ends
---
This page was last modified on November 10, 2002
Send feedback about this page to feedback@kiechle.com
https://www.kiechle.com/work/slovenia/lju.htm

All contents © 1999-2023 The Kiechles