At the ECIS Conference
Some of the students of the "Ecole Primaire Sartoux" were on hand to sing at the ECIS (European Council of International Schools) Conference. The pictures on this page were taken on Saturday, November 20 1999, at the Acropolis Convention Center in Nice. Many staff members of the Anglophone Section of the CIV visited the conference; Matthew, Rob, and Ron went one step further and, together with some friends, delighted the visitors with some lovely Provençal music. A good time was had by all!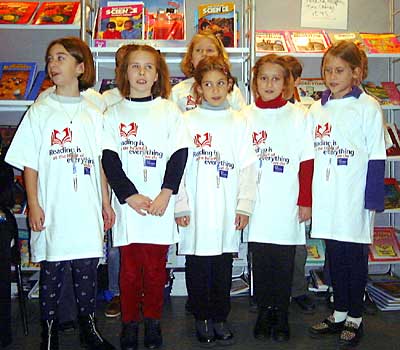 The Reading Song, performed in front of the Scott Foresman booth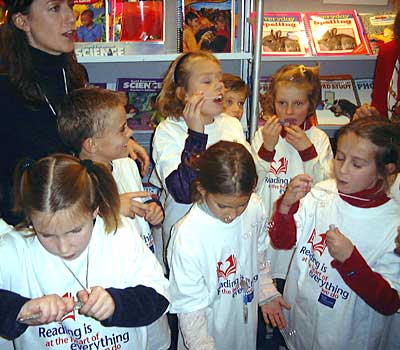 Time to relax with some soap bubbles after the much applauded performance!
One last moment of concentration... for the photographers!
Rob and Ron are part of the audience, for a change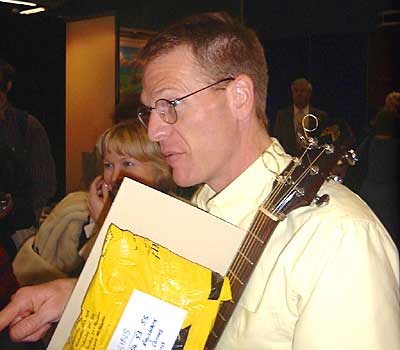 Matthew, the Music Man
---
Home | Site Info | Family | The Area | Trips | France | Work | Rants | Photography | Odds & Ends
---
This page was last modified on October 10, 2002
Send feedback about this page to feedback@kiechle.com
https://www.kiechle.com/work/ecis/ecis.htm

All contents © 1999-2023 The Kiechles