Valbonne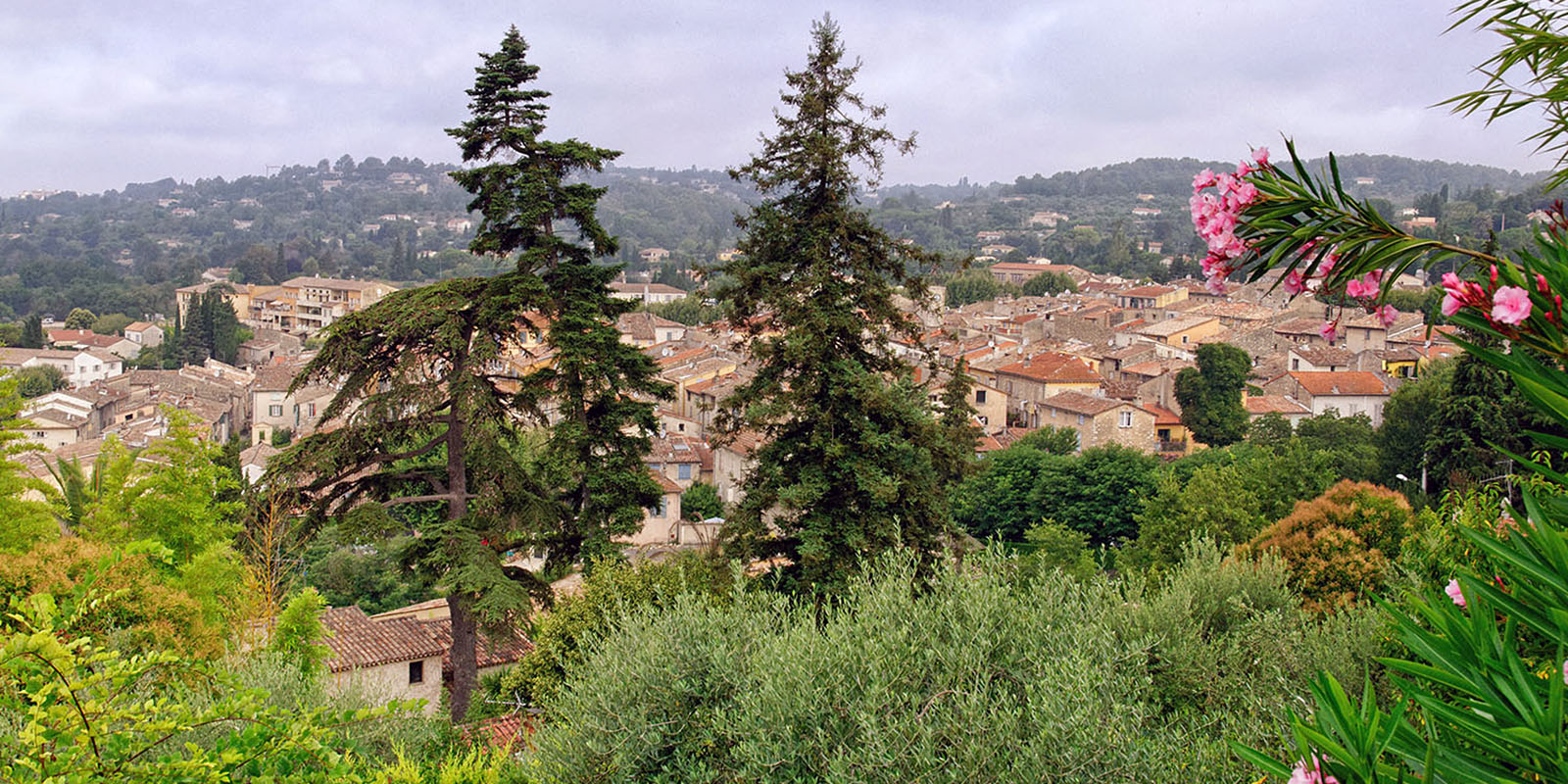 The old village nestled amid lush vegetation
Valbonne was the very first village to be featured on our site. This is understandable since the part of the park of Sophia Antipolis where we live belongs to the Valbonne township, so we are really talking about "our" village. Since so many people (alright, one person) kept insisting that the Valbonne page was in dire need of an update, which was not altogether wrong, I finally gave in, grabbed my camera, and took a whole batch of new Valbonne images on July 29, 2012. Together with a few photos from 2004, I had enough material to not only give this page a serious overhaul but to recreate it from scratch.
The old village of Valbonne is laid out in a grid pattern; you can take a look at this handy map if you want to orient yourself and see where some street names given in certain captions are located. For more information about Valbonne, you can check Provence Beyond or Valbonne's own site. In the meantime, enjoy a pictorial visit to one of our favorite villages!
Click on any image to see a larger (1500 x 1000 pixel) version!
Do you miss our old Valbonne page? You can still take a look at it here.
Navigation has been removed from the old page; simply close the browser window or tab to get back here.
---
Home | Site Info | Family | The Area | Trips | France | Work | Rants | Photography | Odds & Ends
---
This page was last modified on July 29, 2012
Send feedback about this page to feedback@kiechle.com
https://www.kiechle.com/area/valbonne/index.htm
(optimized for Retina display)

All contents © 1999-2023 The Kiechles