Saint-Paul de Vence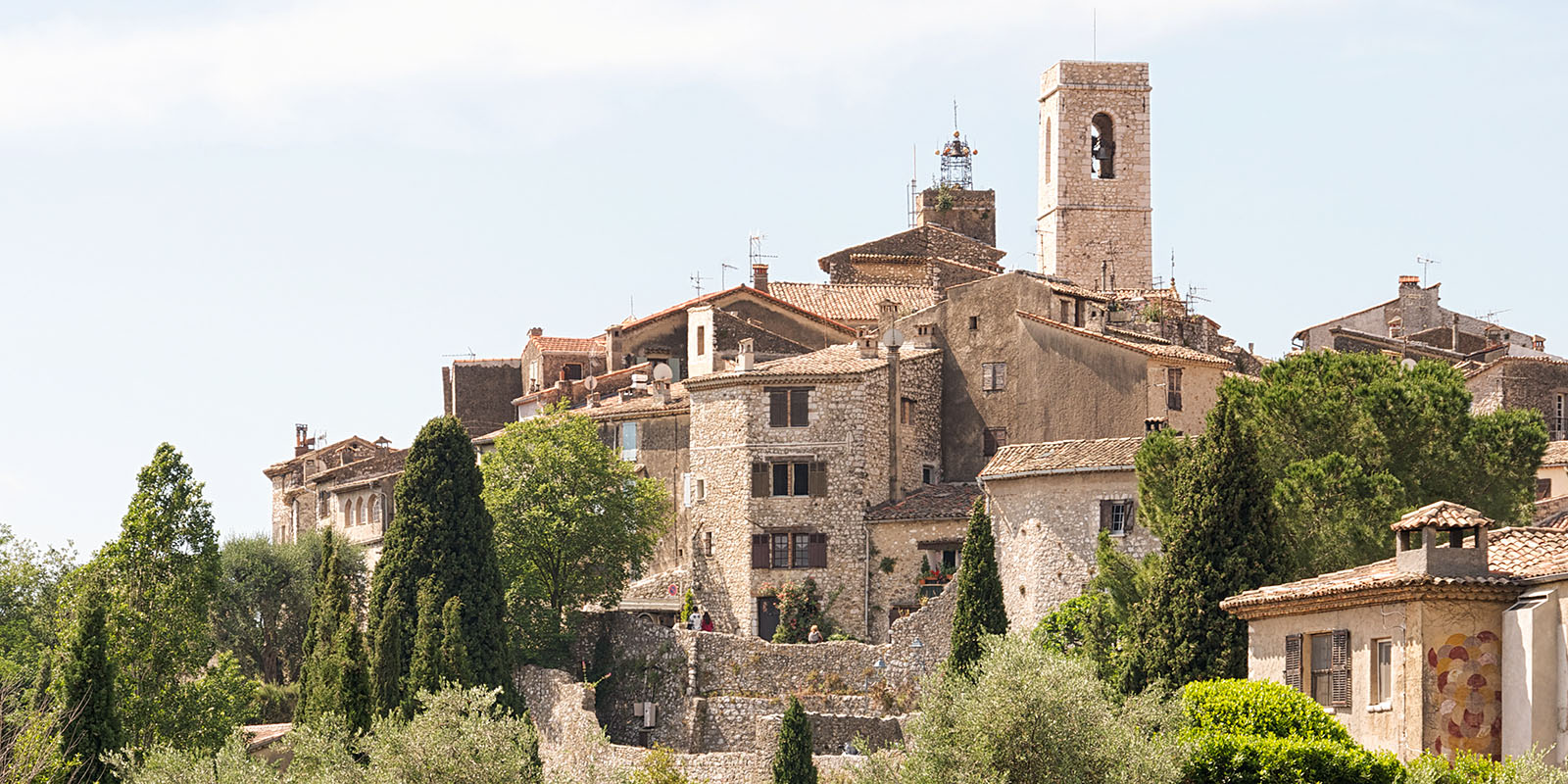 View of Saint-Paul de Vence from the parking at the village entrance
Saint-Paul de Vence is one of the best known villages in this area, and consequently one of the most touristy ones. It's pretty much impossible to find a day in the year when one can leisurely walk through the narrow streets of Saint-Paul de Vence without bumping into tourists, either individuals or members of tour groups. In addition to its unquestionably picturesque qualities, the list of celebrities who have spent a part of their life here contributes to the fascination: James Baldwin, Marc Chagall, Yves Montand and Simone Signoret, as well as many others. For more information on Saint-Paul de Vence, you can check out its own web site.
The original Saint-Paul de Vence page was one of the first ones we published on our site, and that was over 15 years ago! High time, then, for an update. The photos on this page were all taken on May 30, 2014. We hope you enjoy the visit!
Click on any image to see a larger (1500 x 1000 pixel) version!
The Colombe d'Or was a favorite place of many artists, such as Matisse, Braque, Léger, Calder, and others,
all of whom have works that can be admired on the premises. Perusing the guest book alone is worth a visit!
Do you miss our old Saint-Paul de Vence page? You can still take a look at it here.
Navigation has been removed from the old page; simply close the browser window or tab to get back here.
---
Home | Site Info | Family | The Area | Trips | France | Work | Rants | Photography | Odds & Ends
---
This page was last modified on June 8, 2014
Send feedback about this page to feedback@kiechle.com
https://www.kiechle.com/area/stpaul/index.htm
(optimized for Retina display)

All contents © 1999-2022 The Kiechles