Biot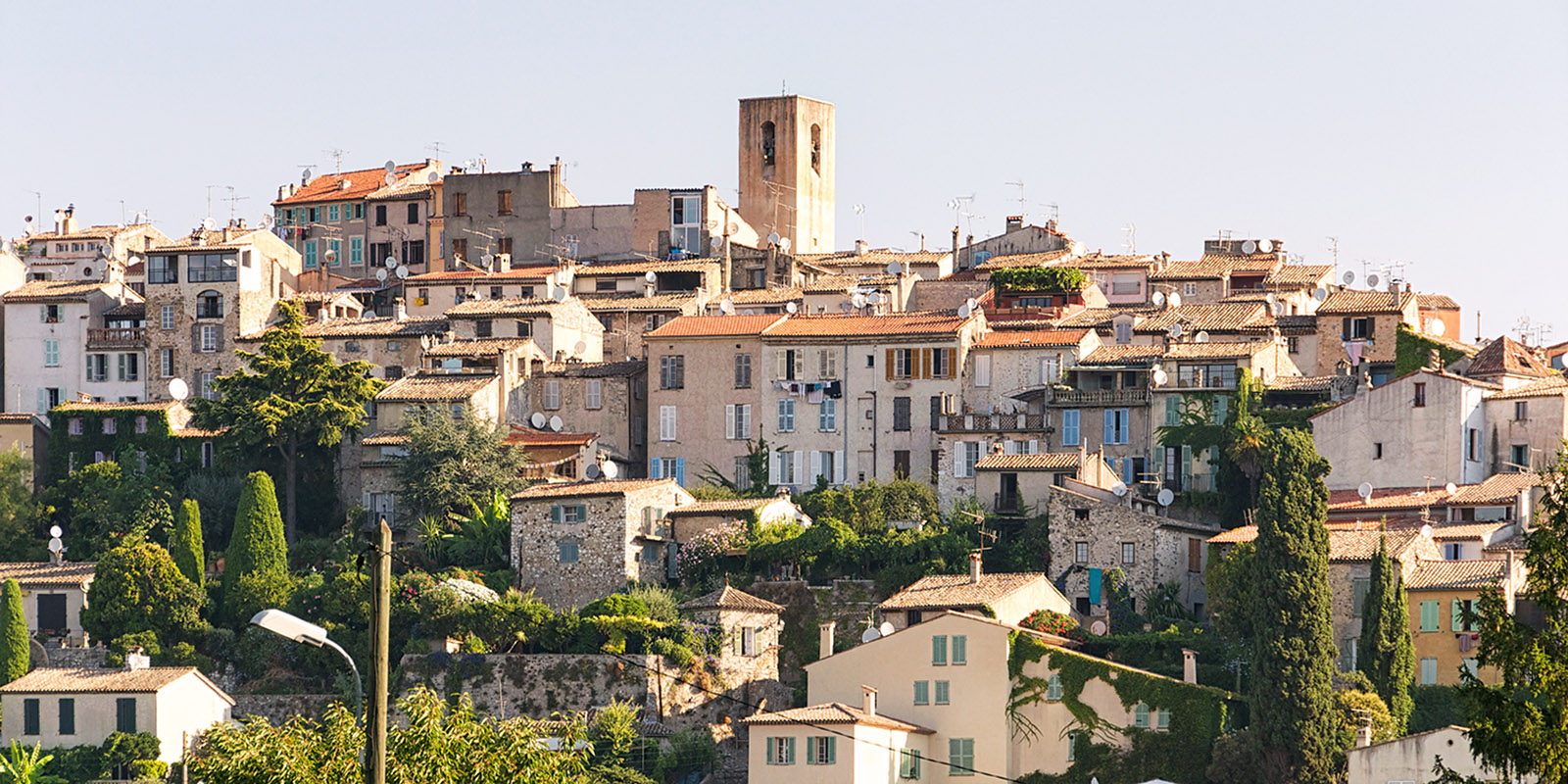 As is the case with so many villages, the oldest part of Biot is perched on a hill
Biot is one of the five founding communities of the technology park of Sophia Antipolis, along with Valbonne, Mougins, Antibes, and Vallauris. Biot is famous for its glass works and ceramics; the local glass factory organizes guided tours that should be part of every first-time visit to this village.
As the photos on the original Biot page were taken in January of 1998 (the page itself went up in February of 1999), we felt it was time to take a new batch of photos. It is interesting to look at some of the old pages and see how much effort was made to keep file sizes down to save precious bandwidth. Indeed, most people were on dial-up back then, whereas high-speed Internet is pretty much ubiquitous nowadays. Time permitting, we will redo some of the oldest pages to bring them in line with more recent additions to this web site.
Click on any image to see a larger (1500 x 1000 pixel) version!
The name of this square deserves an explanation. There is a plaque that tells the story: on June 12, 1898, a village house suddenly collapsed. At the time, 49 people were seated at a table enjoying a meal to celebrate the first communion of some of their children. The spot where the house stood remains empty; probably due to superstition, nothing was ever rebuilt in that location, and the vacant lot is what is called Place de la Catastrophe today. Interestingly, the story related on the plaque is actually not quite correct: not just one, but three houses collapsed at 8:30 p.m. on June 12, 1898, and there were 26, not 23 casualties. In its edition of June 13, 1898, the daily paper Le Petit Niçois published a detailed account of the event. A copy of it is available here (in French only).
The photos on this page were all taken on Saturday, August 17, 2013.
Do you miss our old Biot page? You can still take a look at it here.
Navigation has been removed from the old page; simply close the browser window or tab to get back here.
---
Home | Site Info | Family | The Area | Trips | France | Work | Rants | Photography | Odds & Ends
---
This page was last modified on August 24, 2013
Send feedback about this page to feedback@kiechle.com
https://www.kiechle.com/area/biot/index.htm
(optimized for Retina display)

All contents © 1999-2023 The Kiechles