Visiting Mandelieu–La Napoule by boat
One of the things we discovered when we returned to France in early July is a new boat service the town of Cannes has set up for people to get to Mandelieu–La Napoule, Théoule-sur-Mer, La Figueirette, and back. The boats make all stops coming and going, and 10€ per person buys a day pass. This shuttle is called La Navette Maritime Estérel and it runs from July 11 through August 31, so it is clearly intended for tourists, but this doesn't mean that it is off limits to people who live here, especially since there are far fewer visitors this year. There are only four boats a day in either direction; on July 22, we took the 11:20 a.m. boat out of Cannes, arriving at Mandelieu–La Napoule half an hour later. Given the time, we decided to have lunch first and worry about the rest of the day later.
Click on any image to see a larger (3000 x 2000 pixel) version!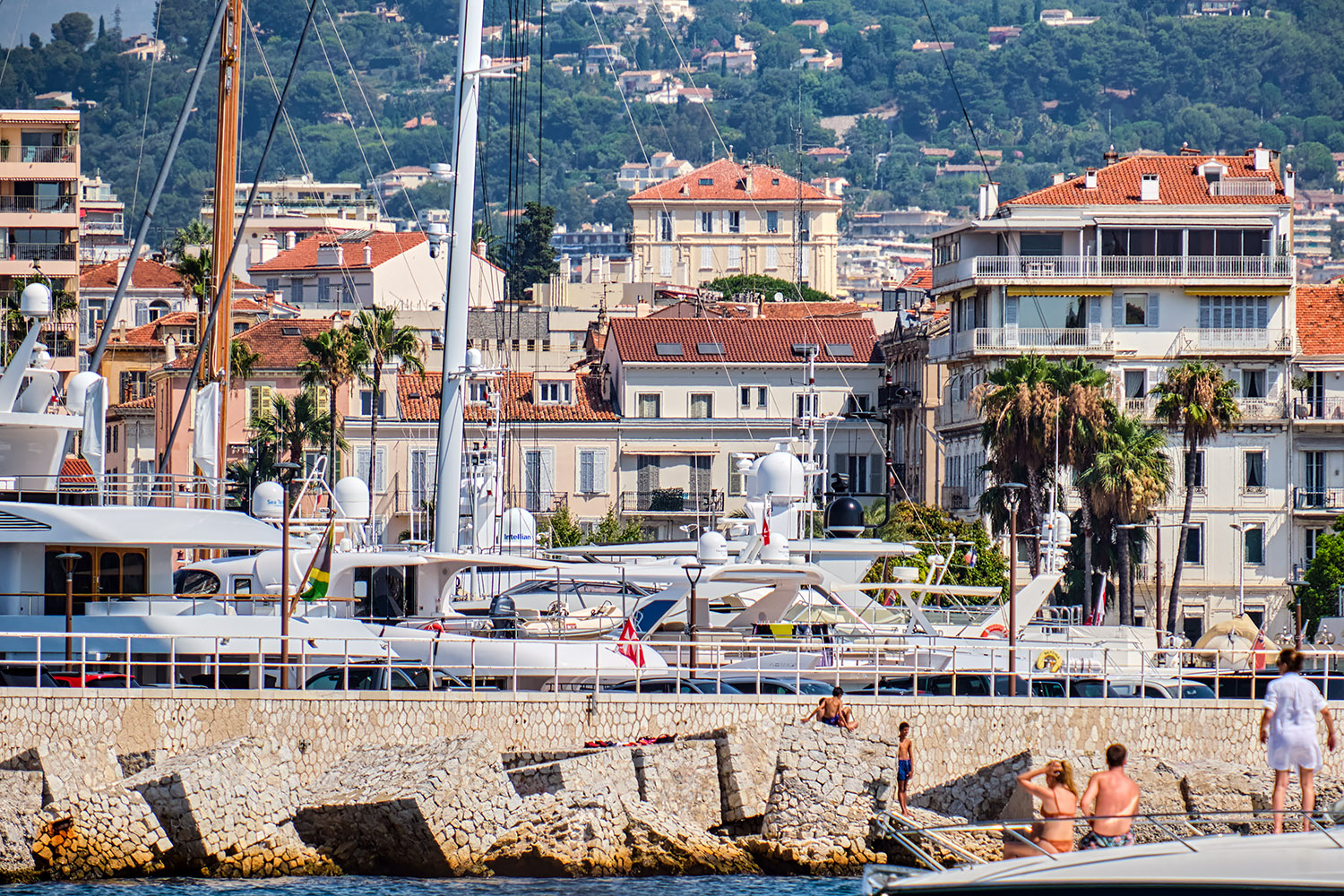 Leaving the Cannes harbor, one has a rare view of the Palais Auber (the big, tan building in the background)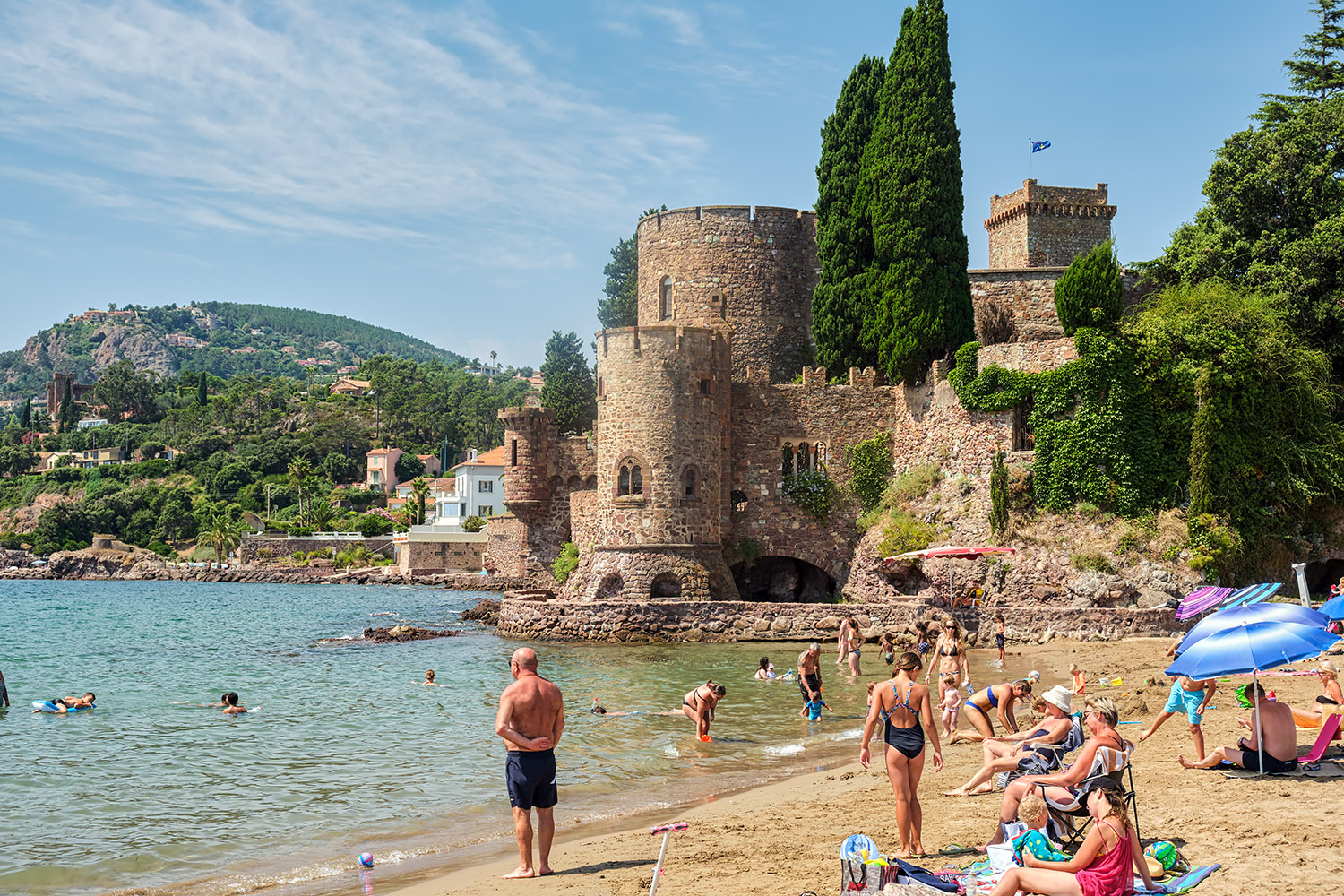 The small beach next to the harbor of Mandelieu–La Napoule and a first look at the castle

But first things first: lunch on an inviting terrace, set up for appropriate social distancing, in the shade of plane trees
We found a great little restaurant called La Calanque a few steps from where the boat dropped us off. What immediately attracted us to the place was the setting: a beautiful terrace on which tables were set up suitably distant from one another, all in the shade of stately plane trees. We were seated, ordered, and I'm happy to report that the food did not disappoint—far from it. It's hard not to feel good when you're eating fine food, drinking a very nice glass of rosé (or two), and having no other worries than the question, "what's next?"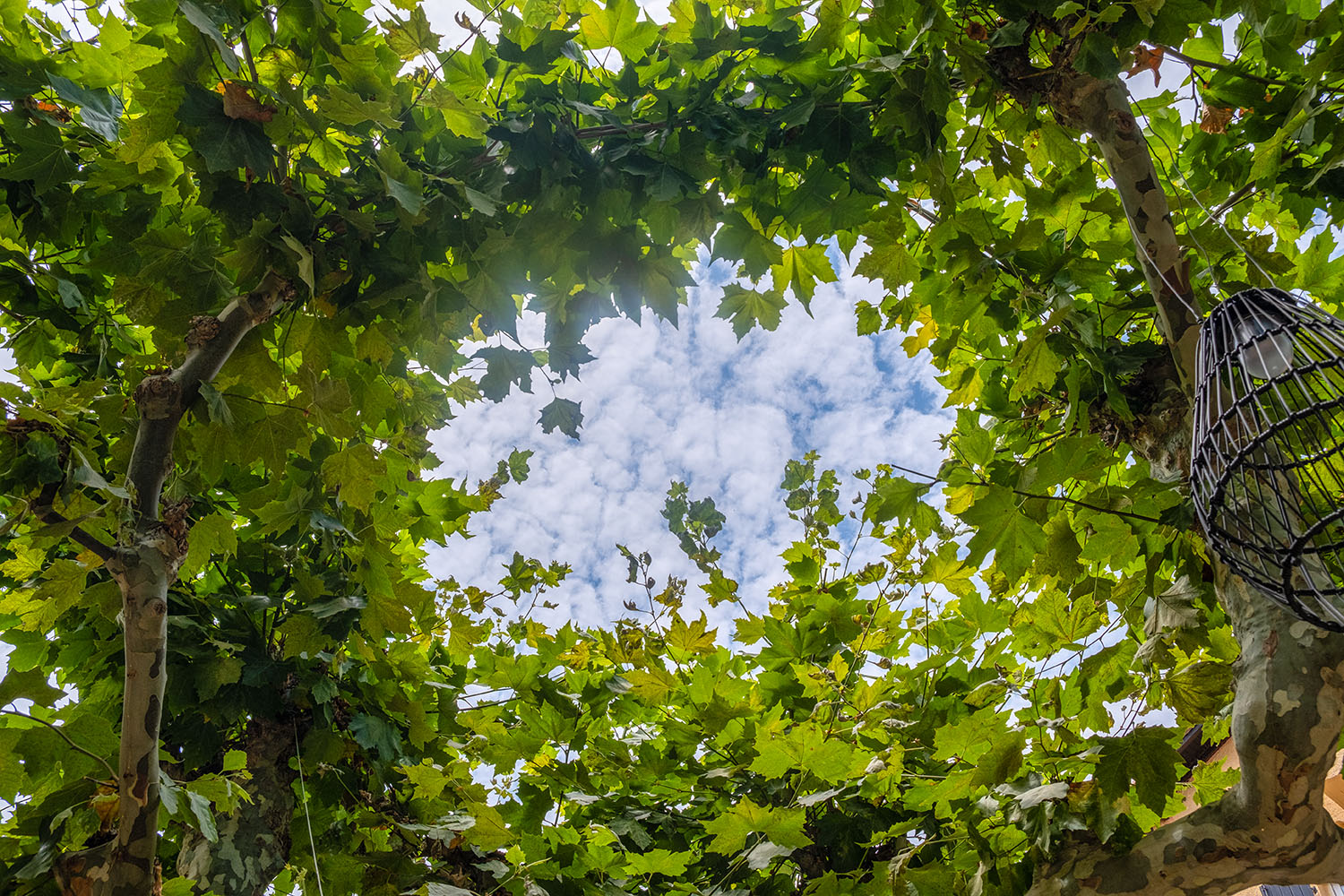 Looking up from our lunch table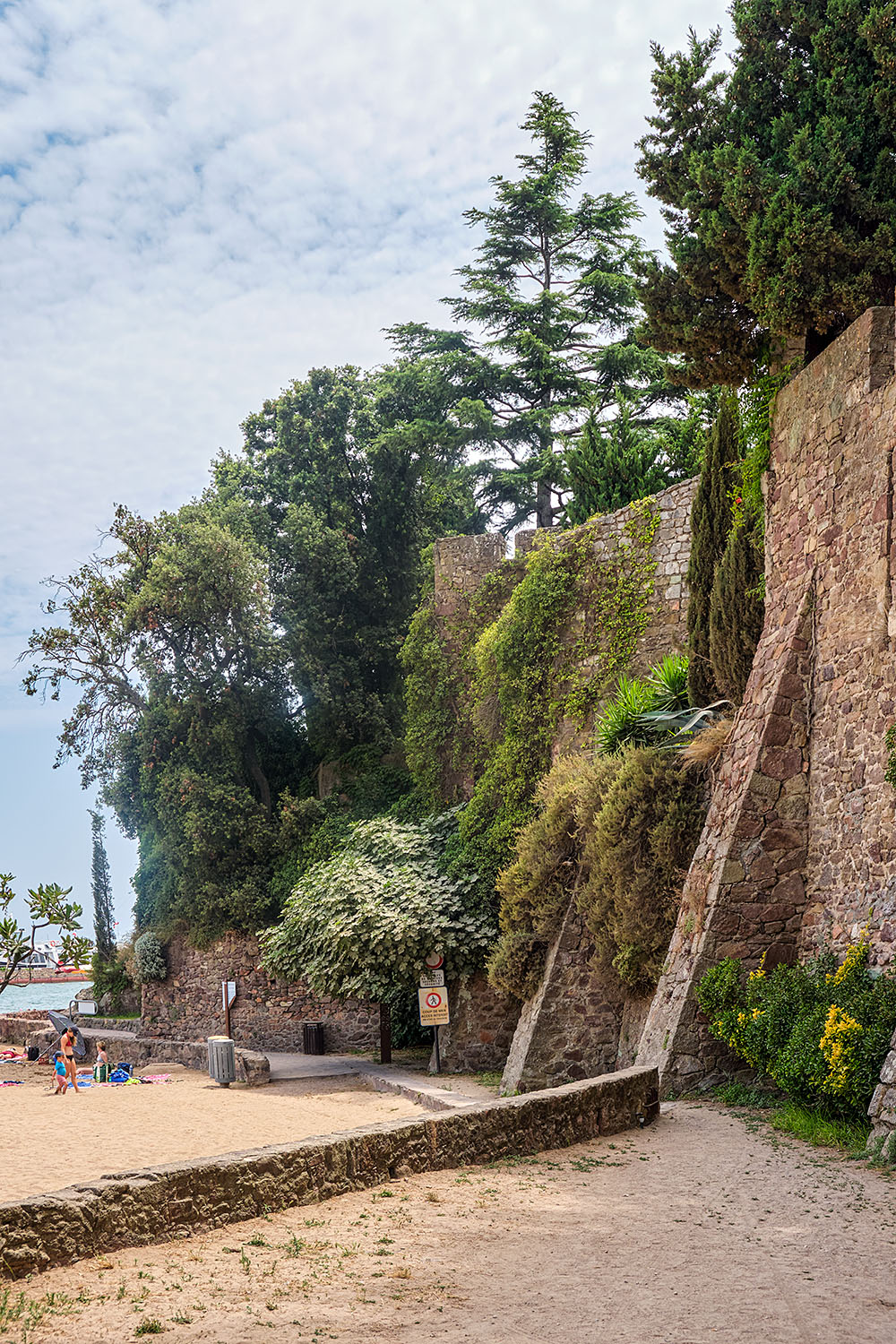 Starting our digestive walk by the beach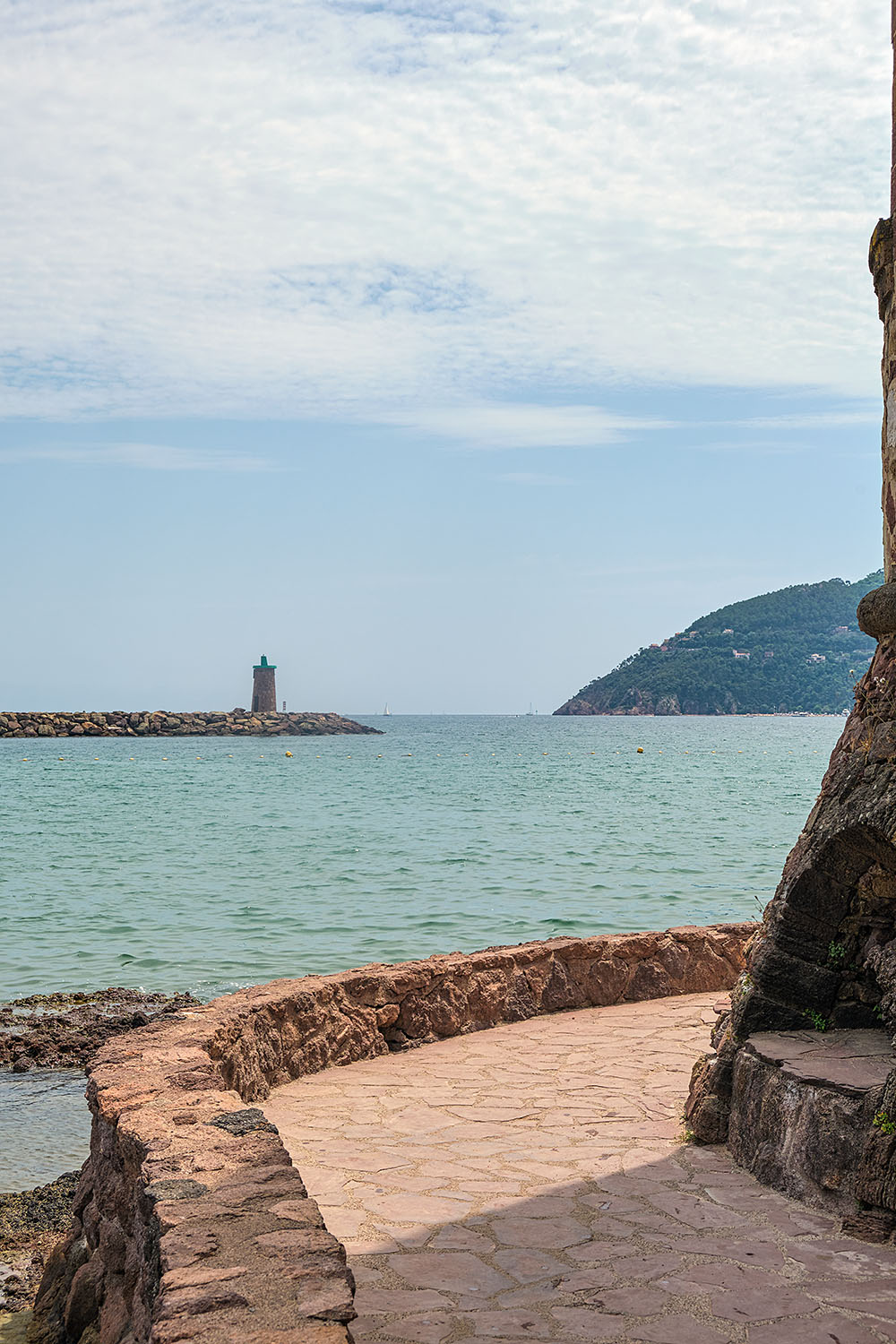 Following the walkway around the castle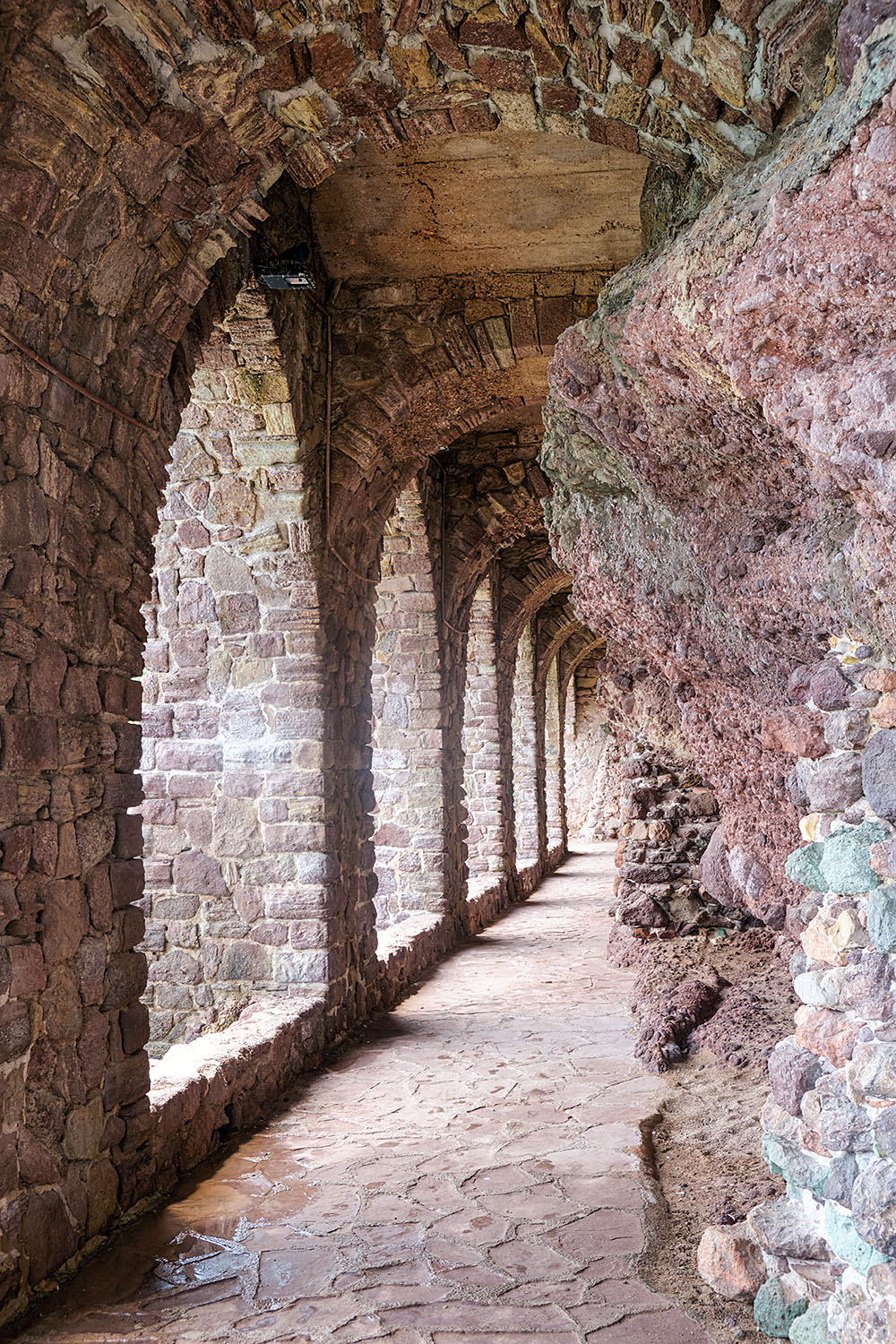 Walking through the seaside gallery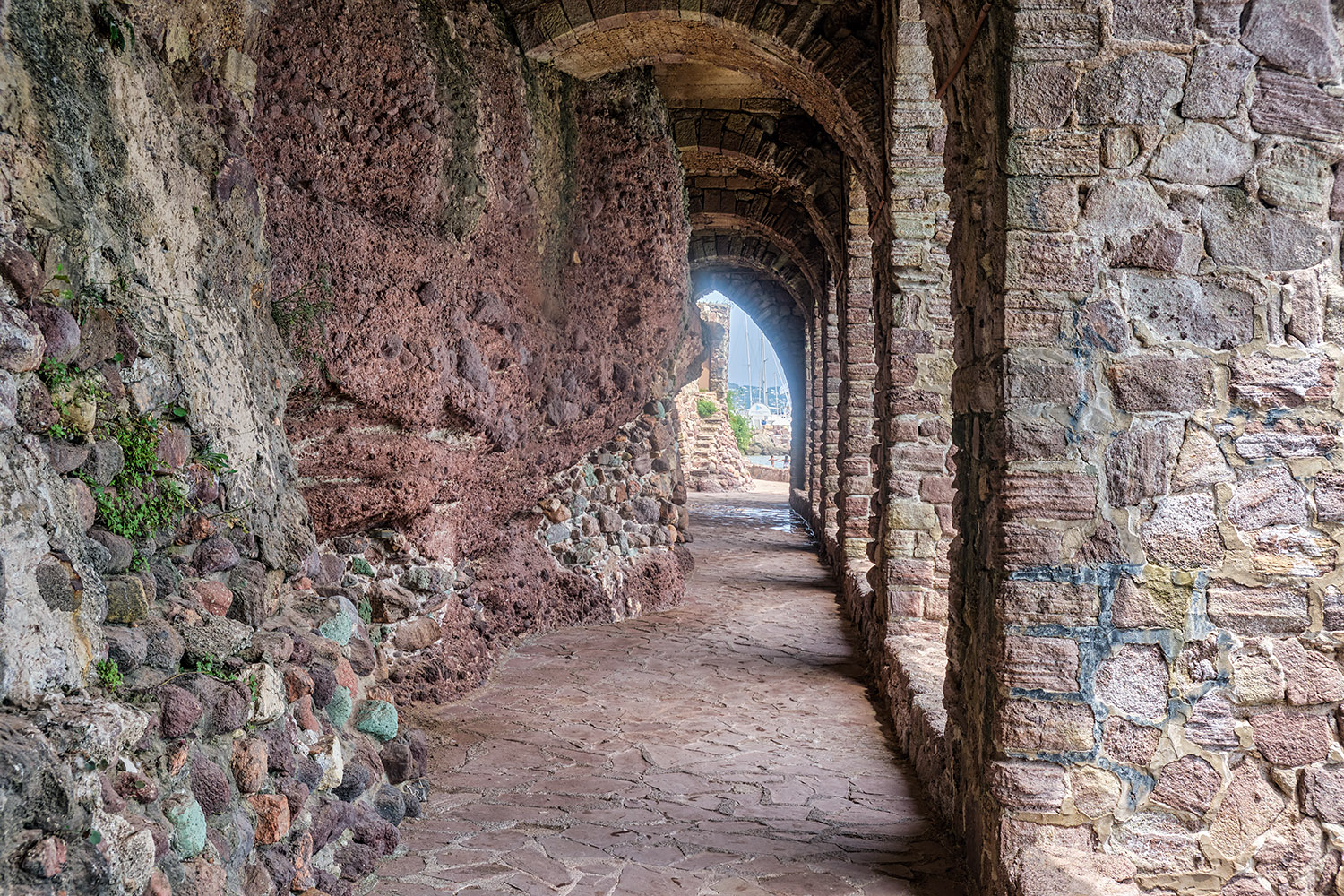 Looking back to where we came from

Continuing on the seaside walkway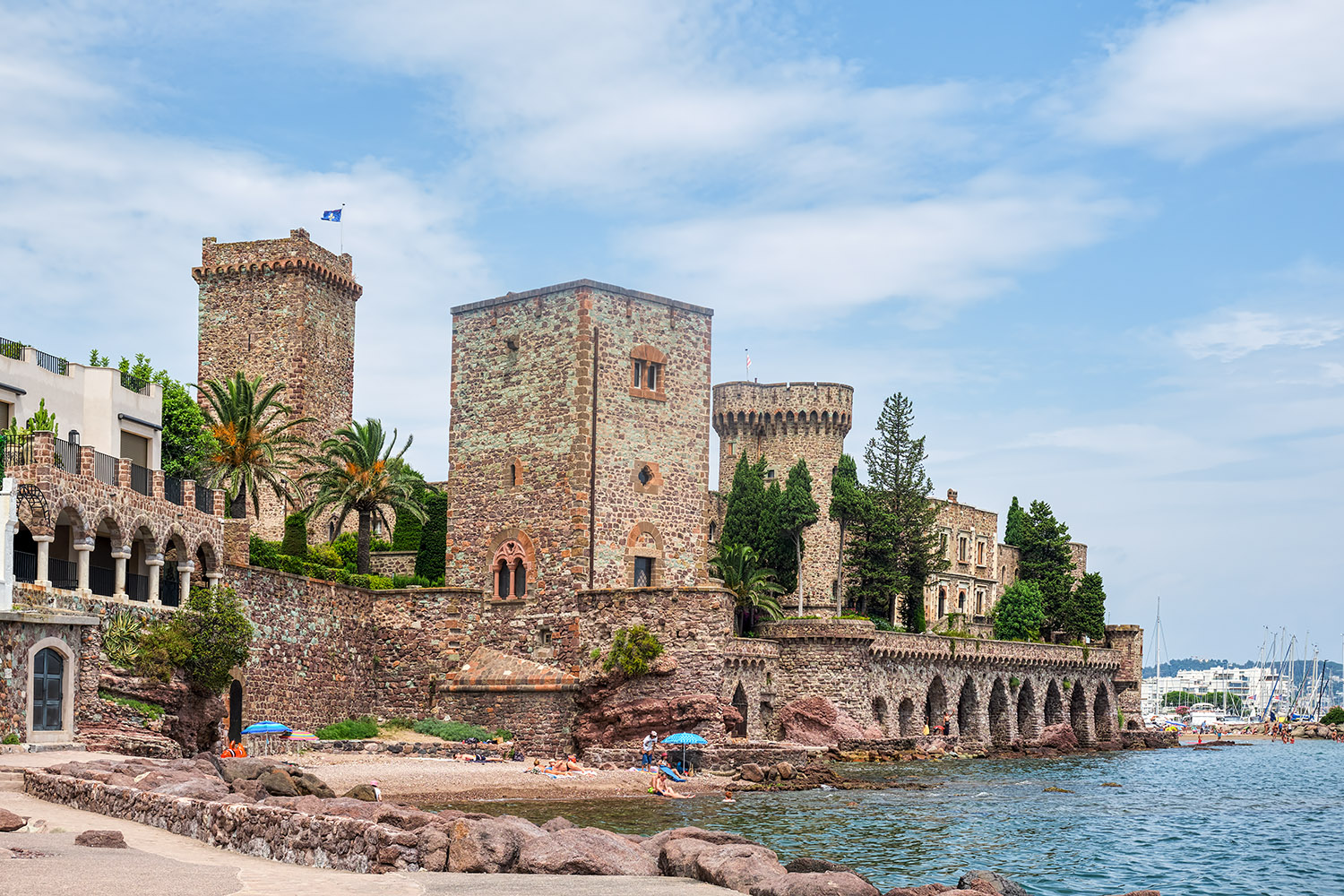 Looking back for a better view of the Château de la Napoule
The Château de la Napoule has an interesting history. It was originally built in the 14th Century, but it was rebuilt completely several times over the years. It was even turned into a glass factory in the 19th Century. In 1918, it was purchased by an American couple, Henry Clews, Jr. (1876-1937) and Marie Clews (1880-1959). Henry was a sculptor who studied under Auguste Rodin; as the son of a New York investment banker, he had inherited a substantial amount of money which allowed him to purchase, restore, and add to the castle. For example, the squarish tower in the foreground was built in 1927. The Clews had their own vision of their castle and did not wish to consult with historians; instead, they worked directly with local masons to build what they wanted. Henry and Marie actually lived in the castle.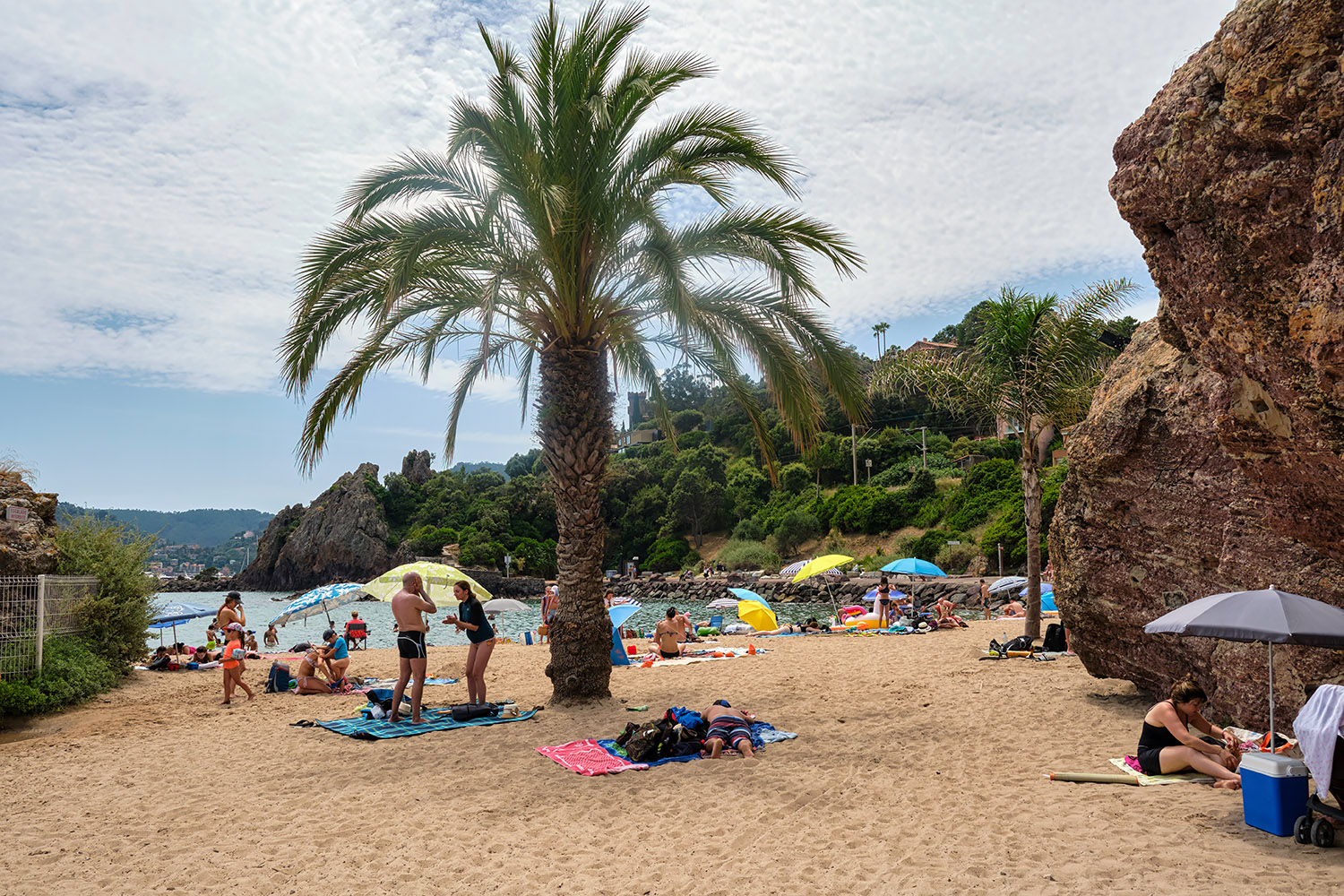 Continuing to a very pleasant beach, the plage de la Raguette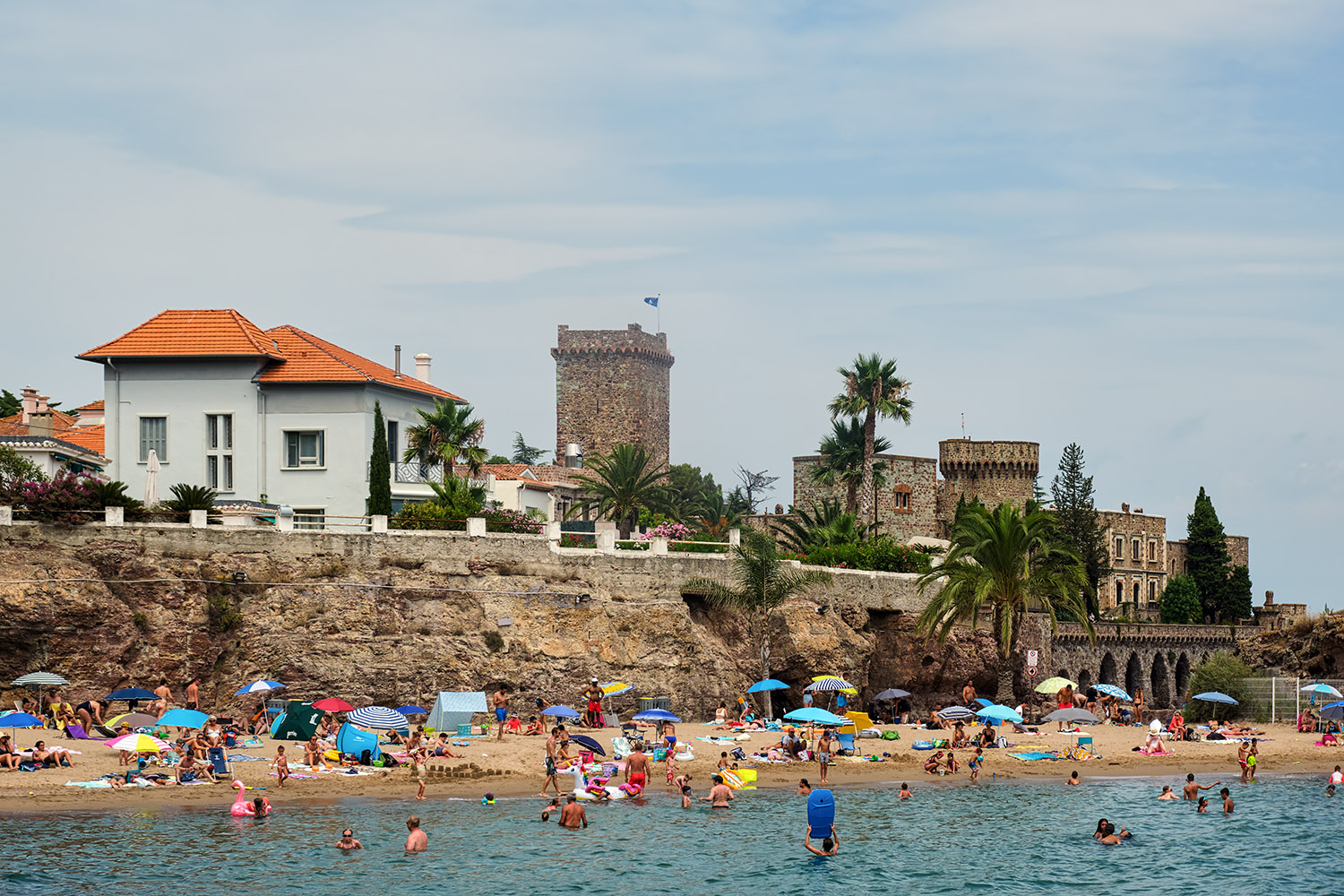 On the plage de la Raguette

One more look at the beach before heading back to the harbor

A few minutes before three p.m., our ship is pulling into the harbor

On the way out of the harbor, we crossed our sister ship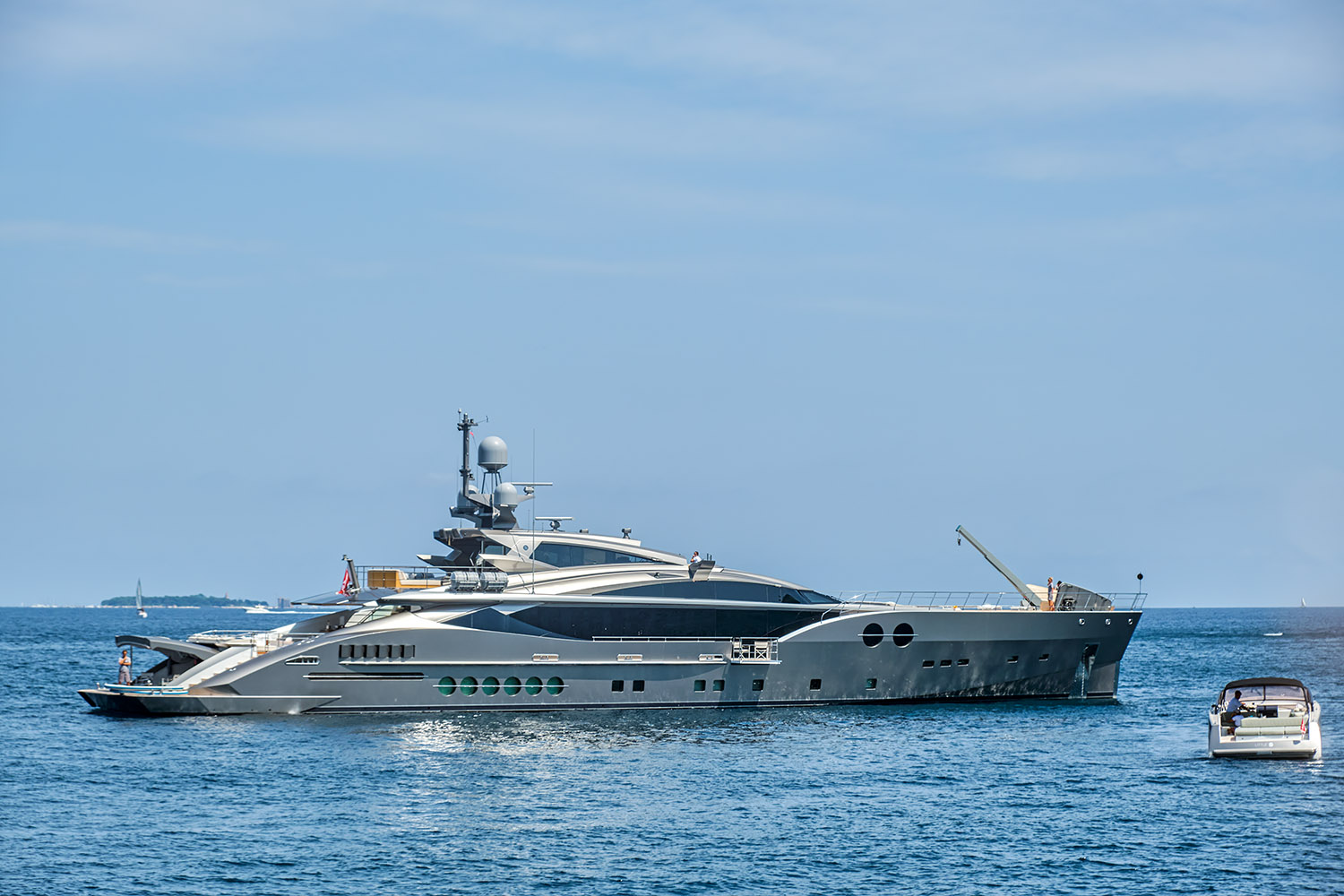 Evidently, some peple had come with their own, slightly fancier, transport!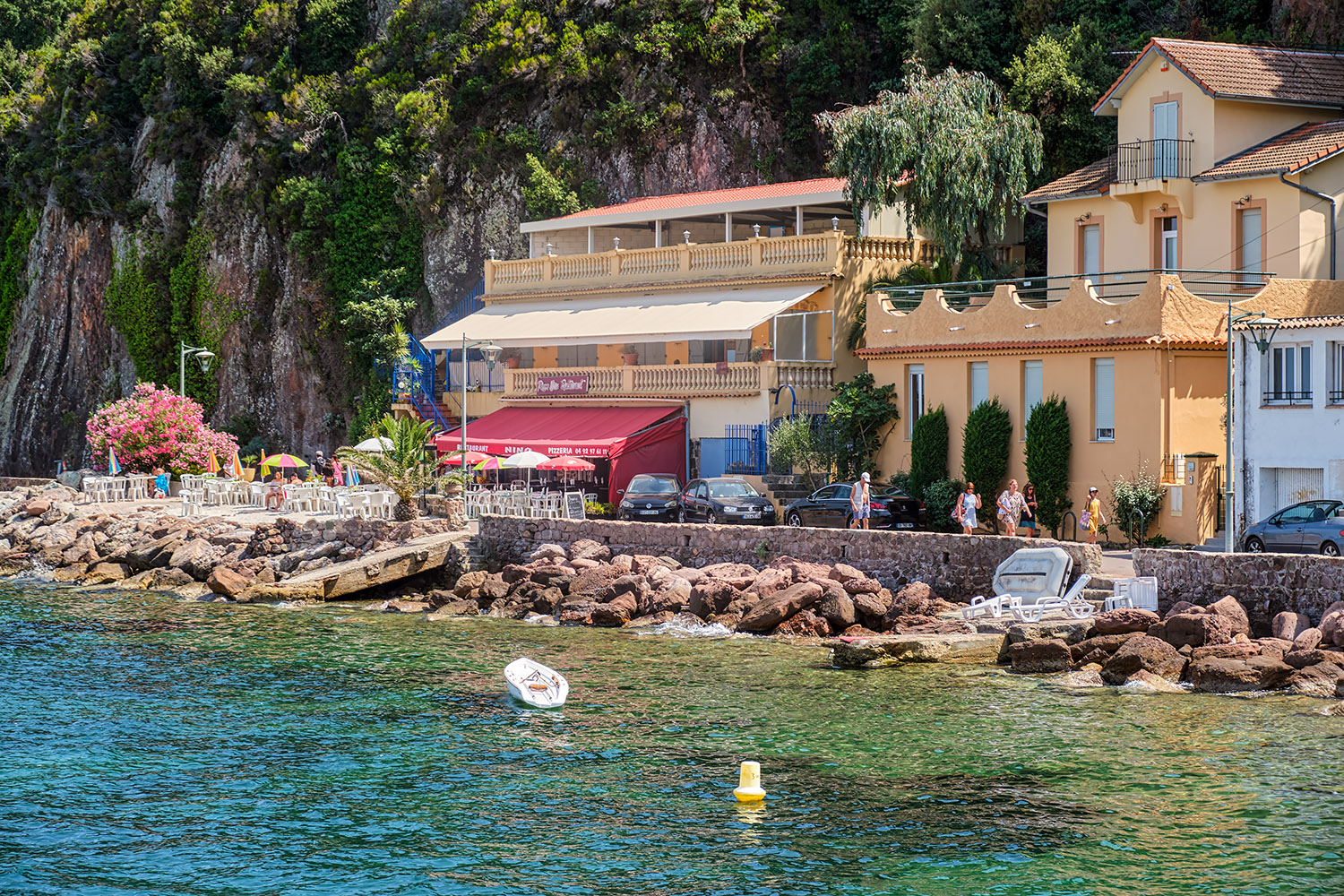 Arriving at our next stop, Théoule-sur-Mer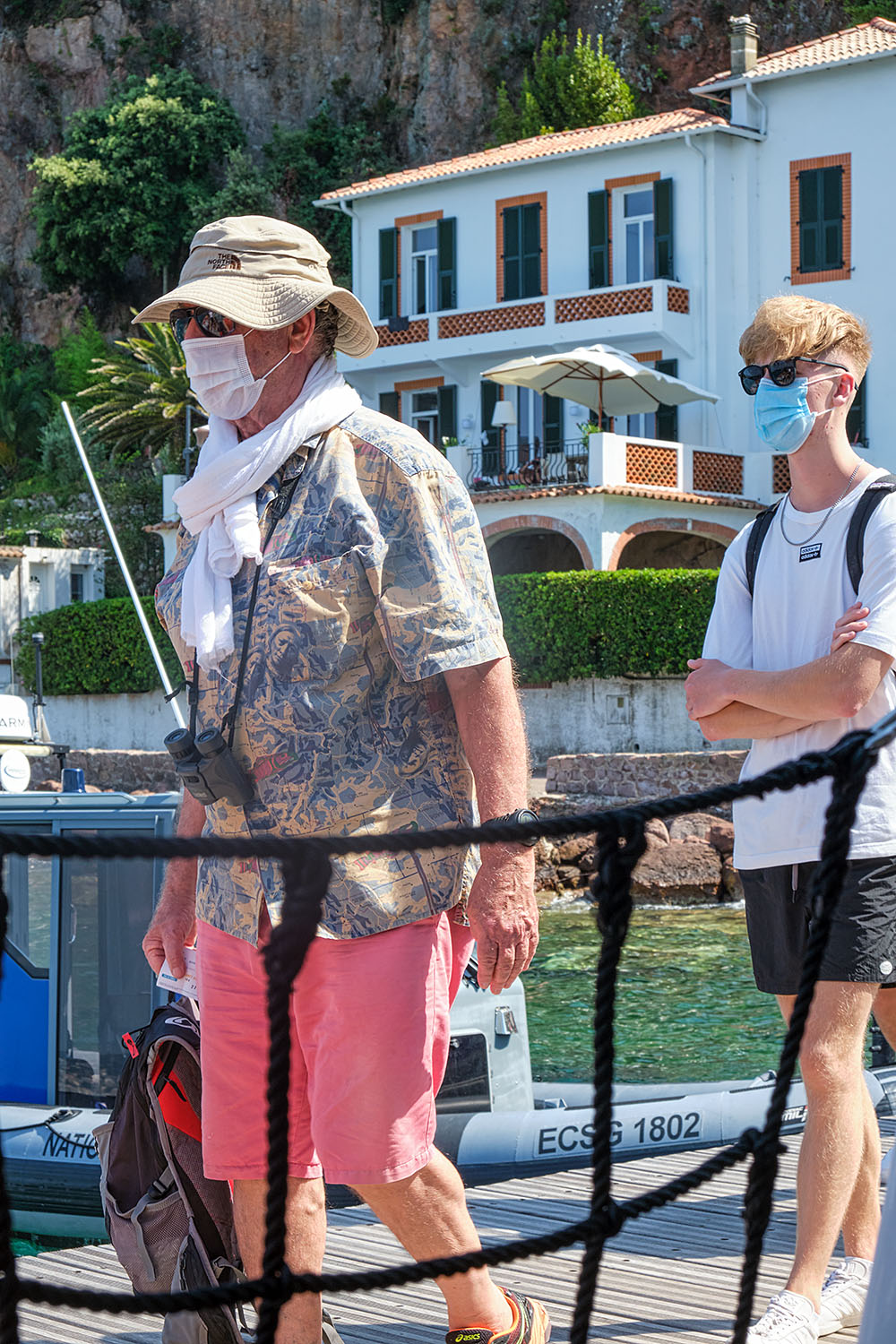 Sign of COVID-19 times: passengers must wear masks
On the pier as well as on board, the wearing of masks is mandatory. This is a bit of a problem because the French don't like to do what they are told. There are those who don't want to wear a mask because they believe that masks don't help, and those who stretch the term "wearing a mask" as far as they can. For instance, are you complying with the mandatory mask rule if your mask covers your mouth but not your nose? How about if it covers neither but merely cradles your chin? Or going further still, if the mask hangs loosely from one ear and does not cover anything at all? All these things can be readily observed wherever masks are worn, or supposed to be worn. Here is a photo, taken through a dirty boat window, of what we call "the chinstrap." But seriously, most people are complying with the rules, so we don't actually consider it unsafe to venture outside.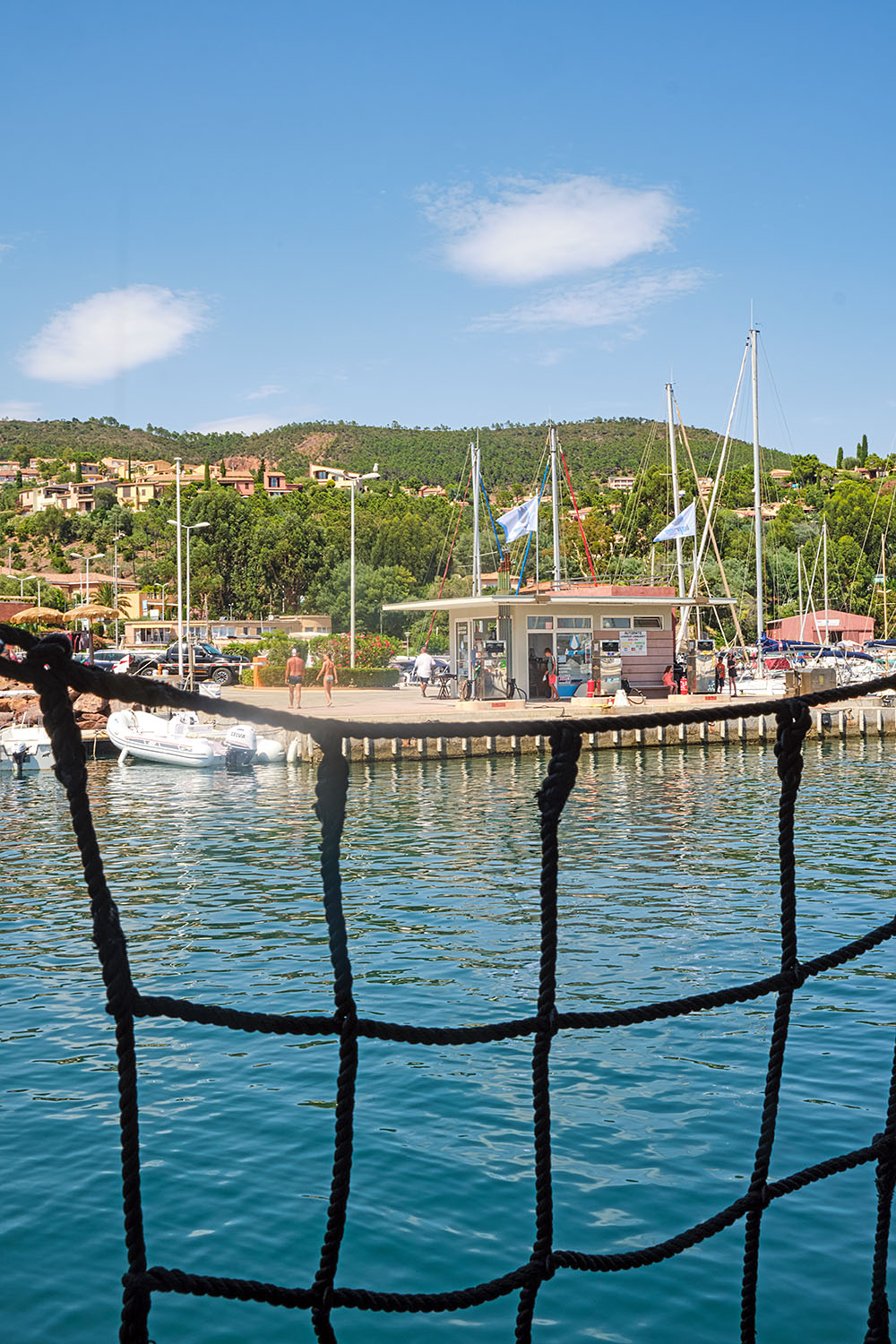 Approaching La Figueirette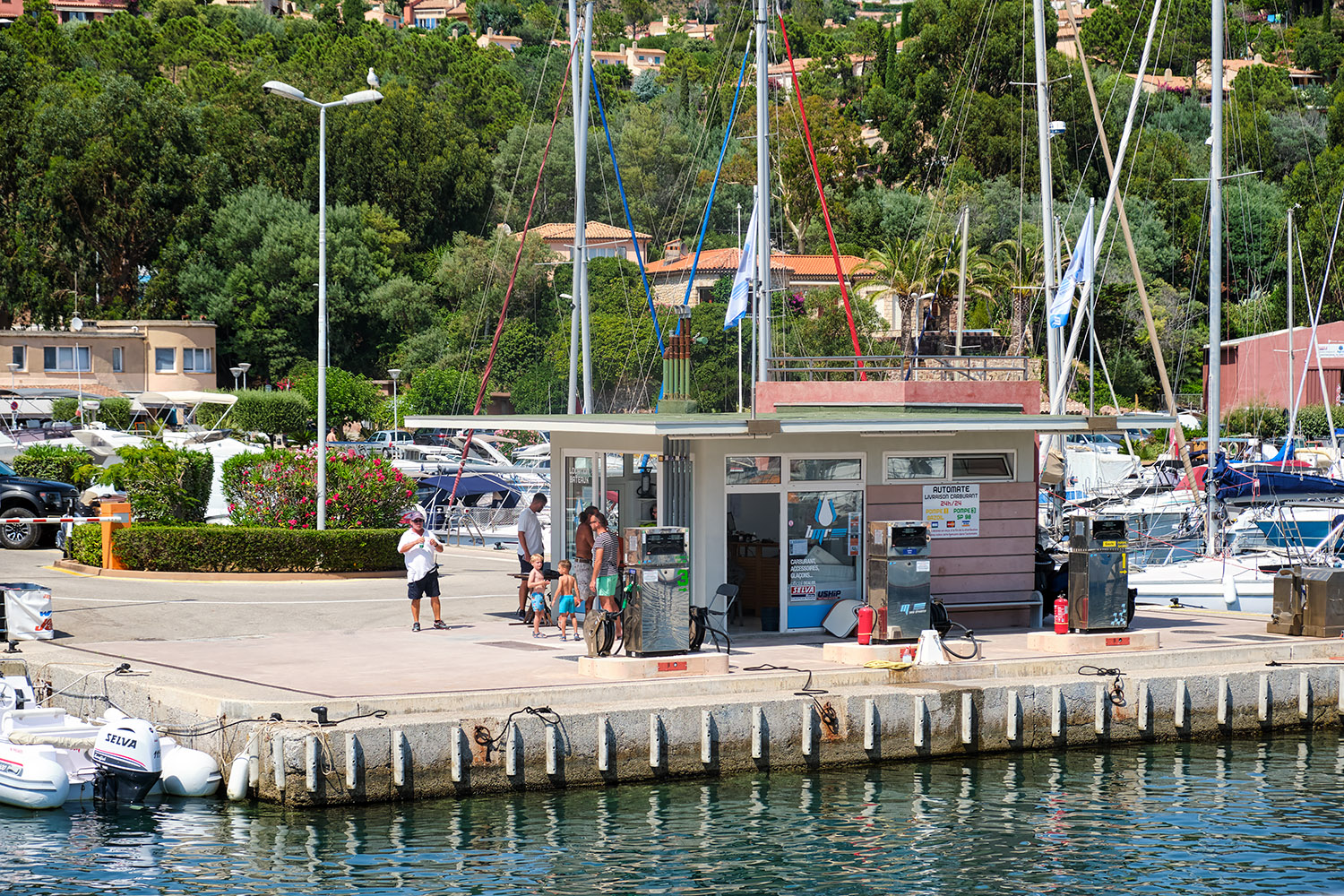 In the harbor of La Figueirette from where we head back to Cannes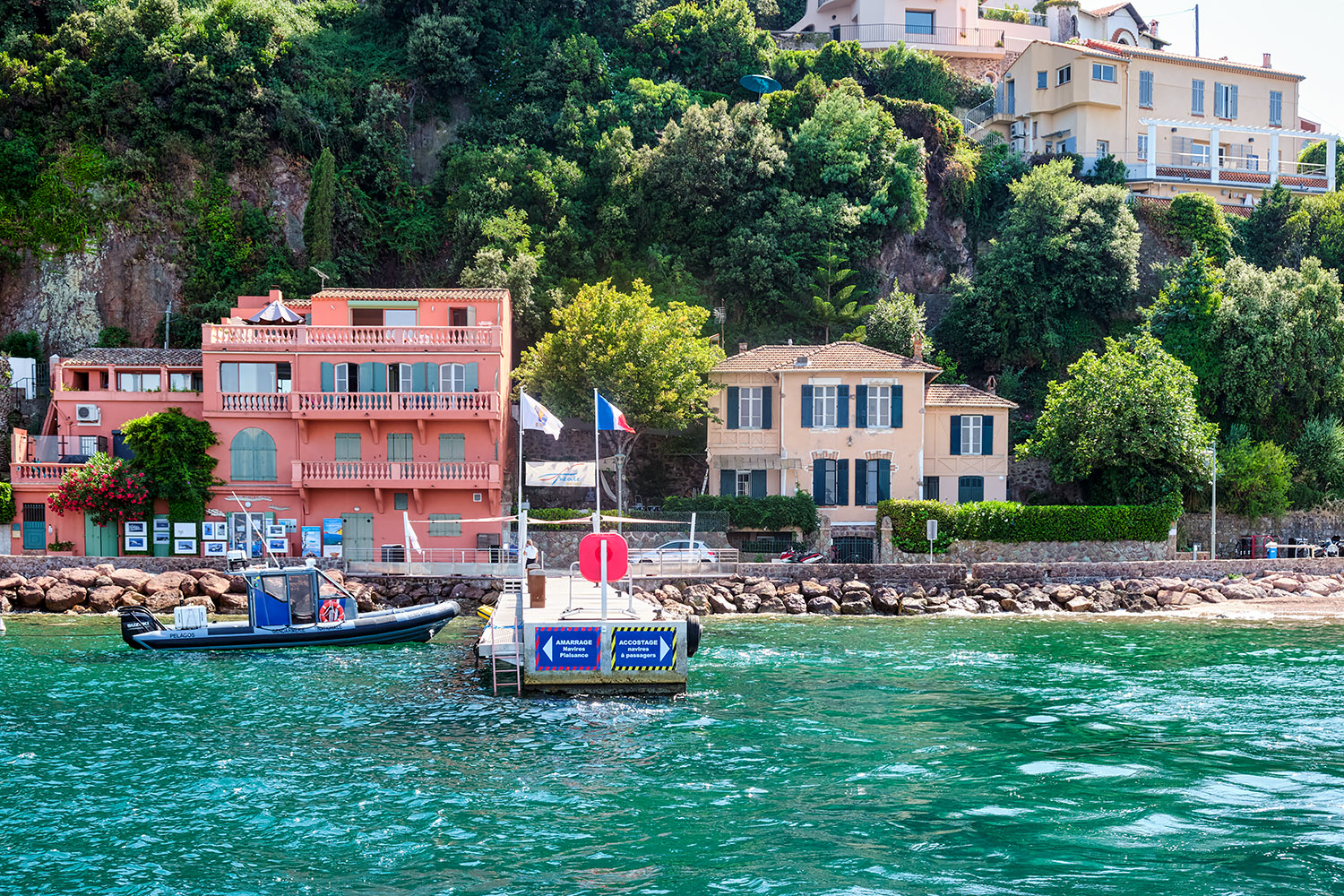 We're back in Théoule-sur-Mer as our ship makes all the stops on its way back to Cannes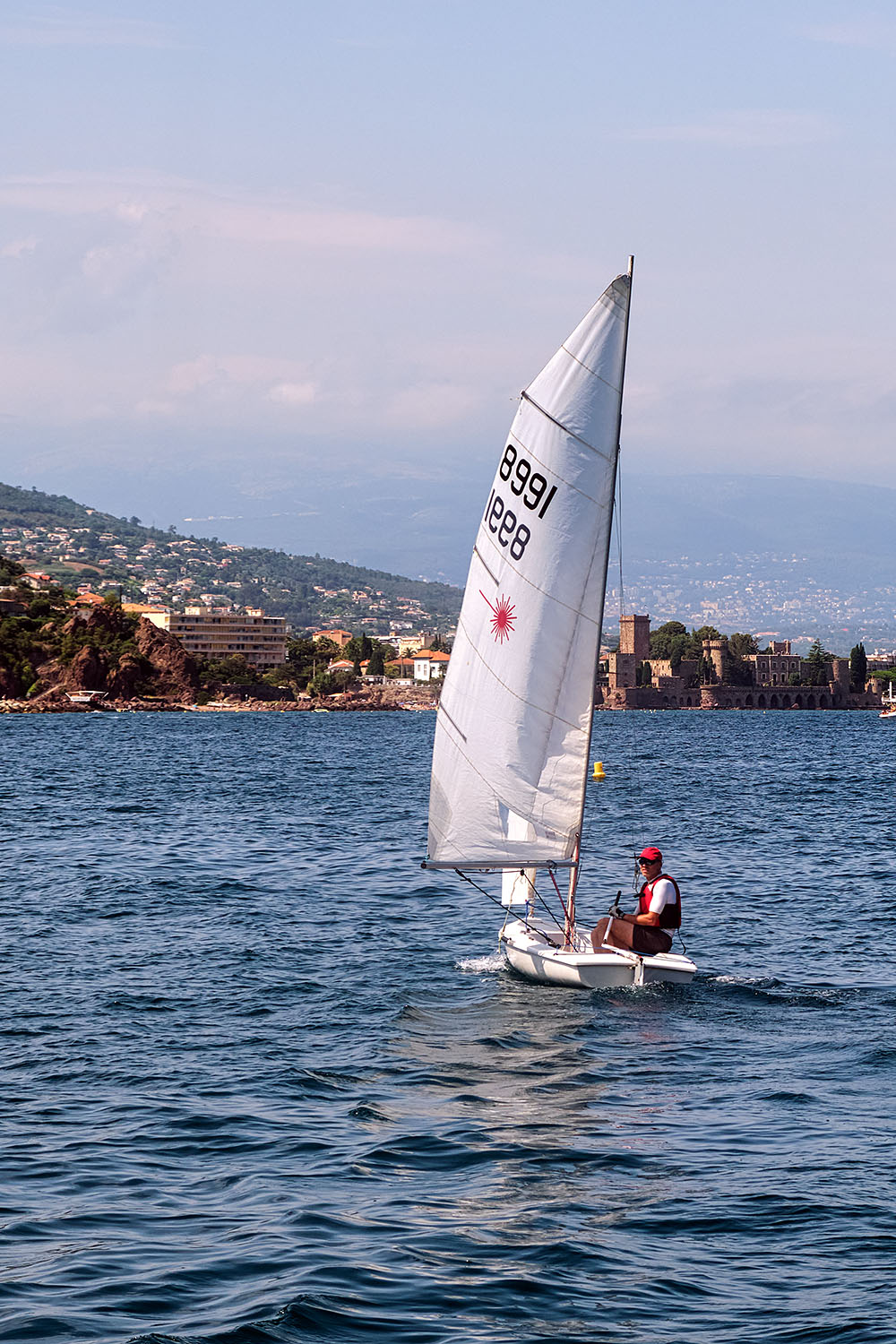 We crossed this sailor on the way back to Mandelieu–La Napoule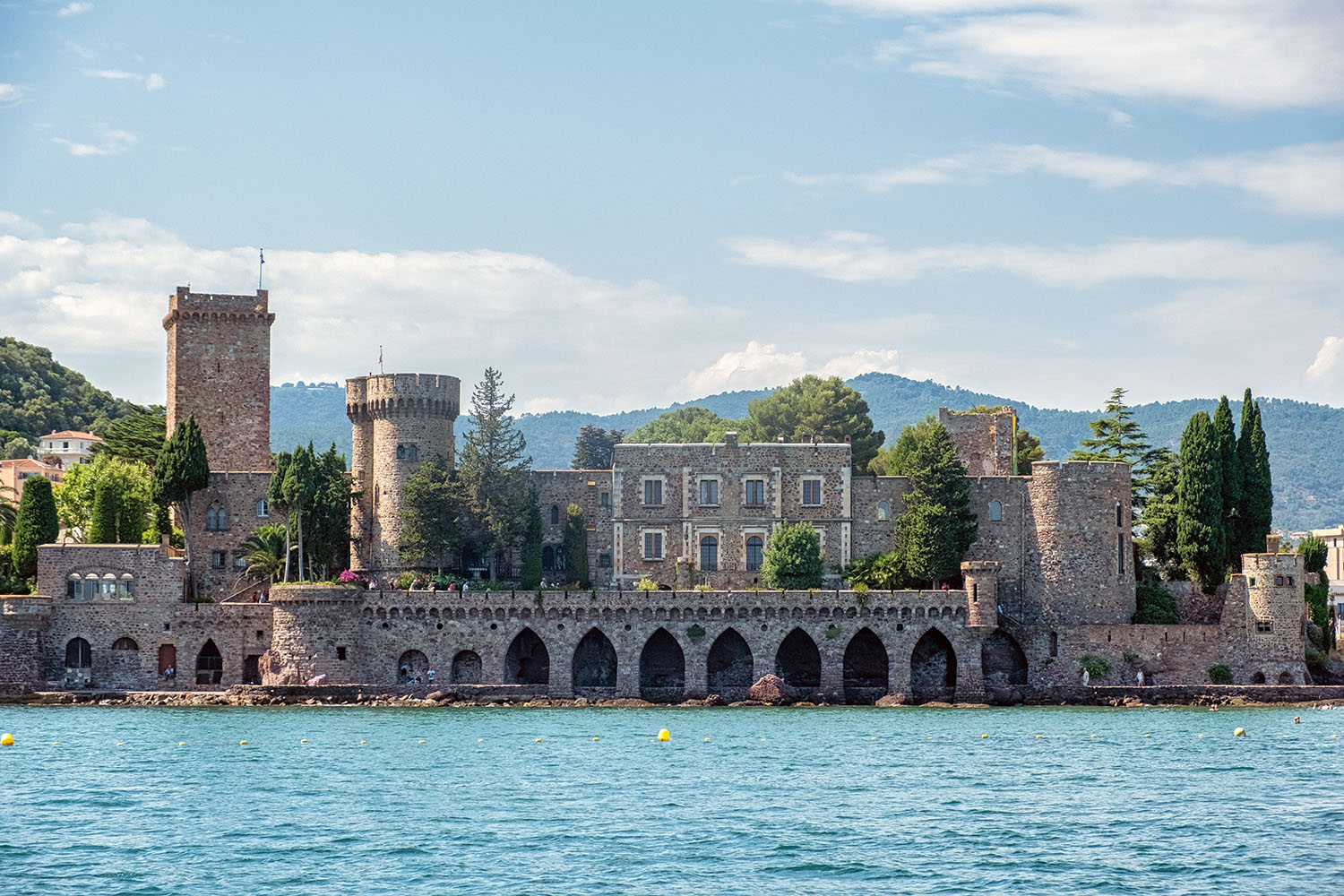 We got a great view of the castle as we headed into the harbor of Mandelieu–La Napoule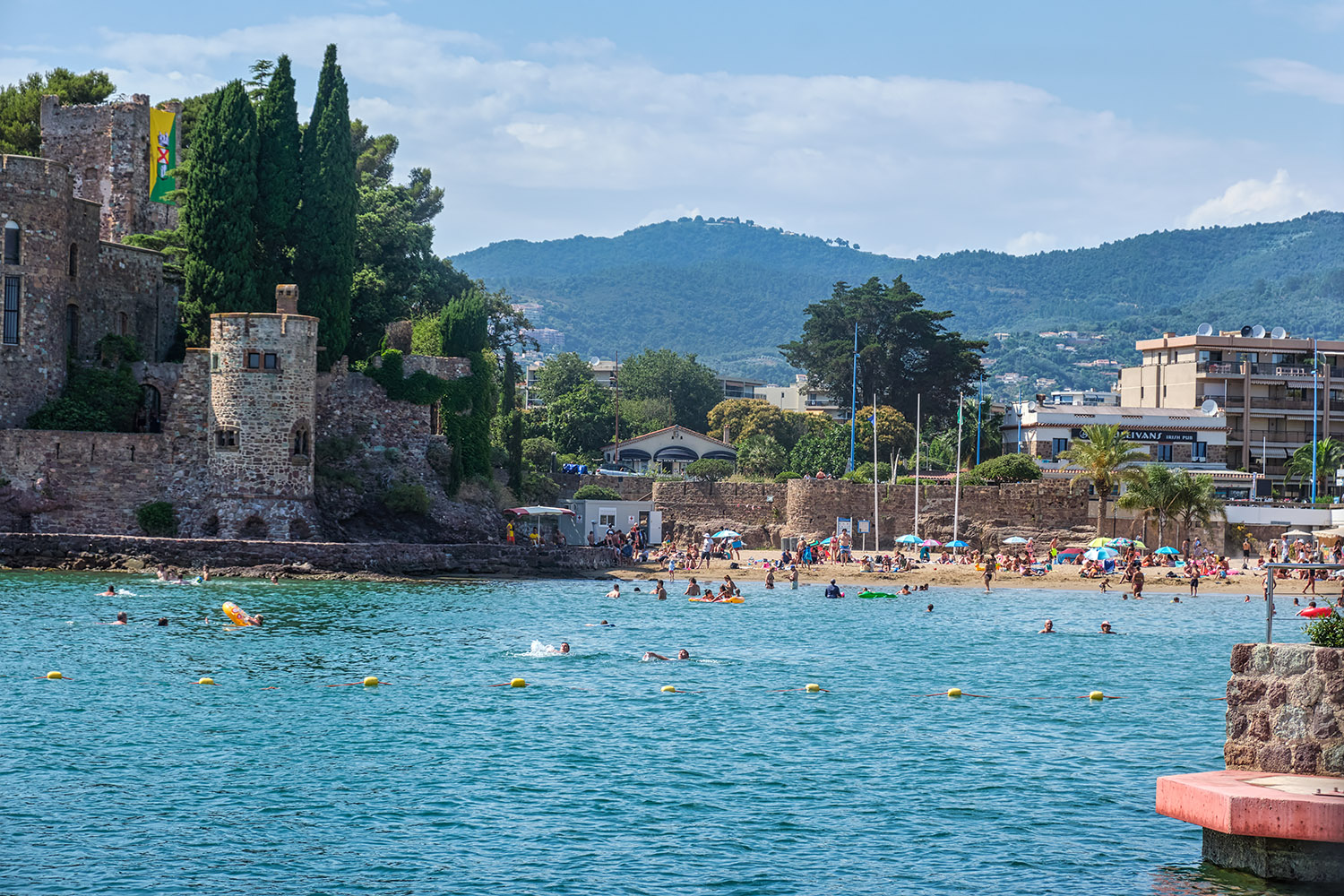 Leaving Mandelieu–La Napoule, our last stop on today's journey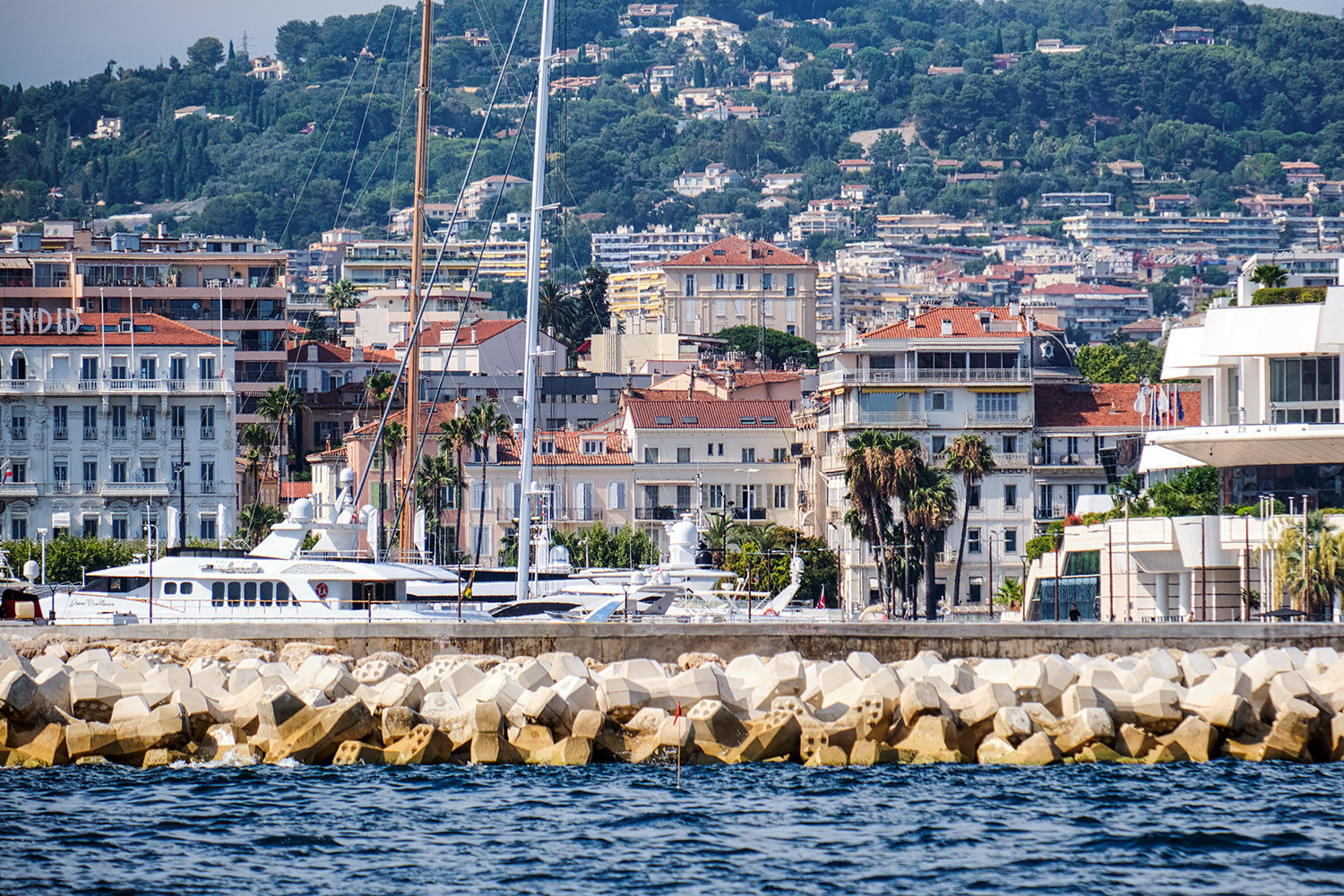 Back in Cannes and another good look at the Palais Auber
So why do keep mentioning the elusive Palais Auber? Simply because that's where we live. Despite the size of the structure, it is nearly impossible to see it from anywhere in Cannes except from the top of the Tour de la Castre, from a small portion of the Boulevard Carnot, or from a boat that is a short distance from the shore. This is why we always find it noteworthy when we are able to see our apartment building.
The pictures on this page were all taken on Wednesday, July 22, 2020
---
Home | Site Info | Family | The Area | Trips | France | Work | Rants | Photography | Odds & Ends
---
This page was last modified on September 1, 2020
Send feedback about this page to feedback@kiechle.com
https://www.kiechle.com/area/mandelieu/index.htm
(optimized for Retina display)

All contents © 1999-2023 The Kiechles