The Pits
It has always been a dream of mine to visit the pits during a Formula One race. This is, of course, quite impossible. However, David and I were invited to attend the qualifying training sessions of the 59th Monaco Grand Prix. The race itself took place on Sunday, May 27 2001, and the training sessions the day before. As it turned out, the invitation also included a visit to the stands between the last free training and the actual qualifying session! During that time, most of the big-name teams (Ferrari, Williams, McLaren...) covered up their stands, while others (Arrows, Jaguar, Sauber...) did not seem to mind the visitors. This page contains a few of the photos that were taken in the Monaco pit lane. It was really great fun to be there!
The Ferrari stand at the entrance of the pit lane, seen from across the street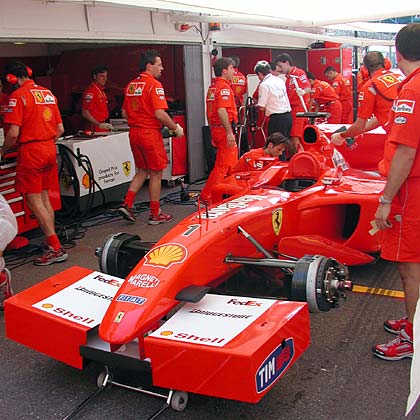 World Champion Michael Schumacher's car is being prepared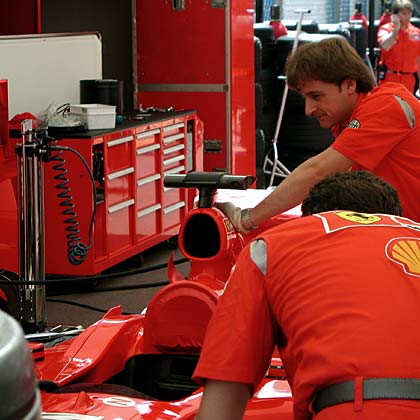 Sneaking a "forbidden" shot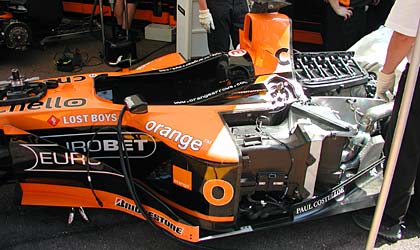 Jos Verstappen's Arrows
Nick Heidfeld's Sauber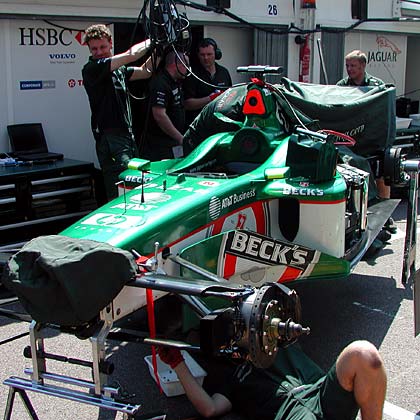 Pedro de la Rosa's Jaguar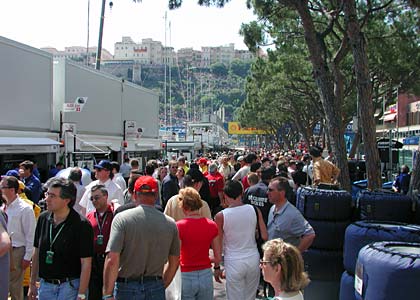 Even though admission is strictly controlled, the pitlane was very crowded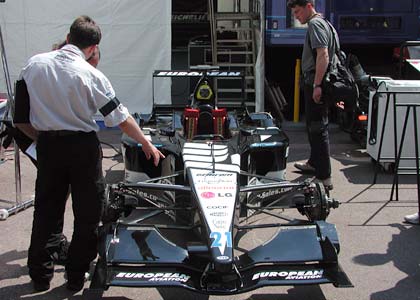 One of the two Minardis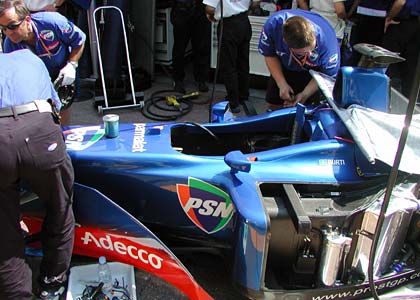 Luciano Burti's Prost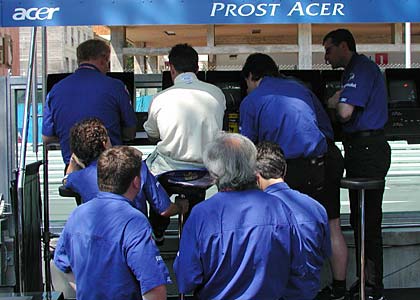 Prost race control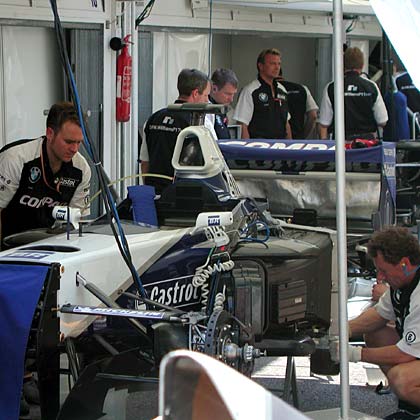 Ralf Schumacher's BMW-powered Williams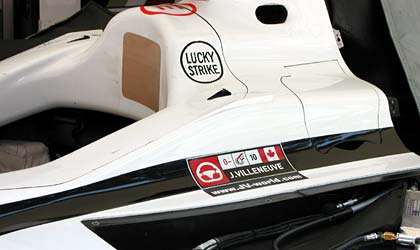 Jacques Villeneuve's BAR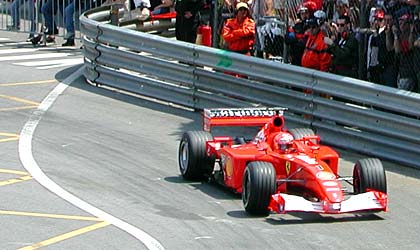 Michael Schumacher: "only" second in training, but the winner of the race!
---
Home | Site Info | Family | The Area | Trips | France | Work | Rants | Photography | Odds & Ends
---
This page was last modified on October 10, 2002
Send feedback about this page to feedback@kiechle.com
https://www.kiechle.com/oddsends/pits/pits.htm

All contents © 1999-2023 The Kiechles