Roquebrune
Roquebrune-Cap Martin is a charming village situated between Monaco and Menton, but closer to the latter and thus only minutes away from the Italian border. Its two most salient features are a very-well preserved castle (visit highly recommended!) that was built during the 10th century, and the "olivier millénaire", believed to be one of the oldest olive trees in the world. It was already around at the turn of the last millennium (JL, thanks for the tip!).
The village itself is painstakingly well taken care of, and just walking through the narrow and twisting streets is a delight that yields many visual treats. You can find out more about Roquebrune by visiting the village's page on the Provence -- Beyond the French Riviera web site.
The photos on this page were taken on May 9, 1999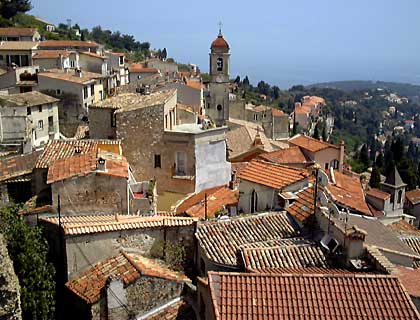 View from the castle entrance onto the rooftops of the old village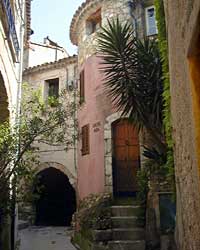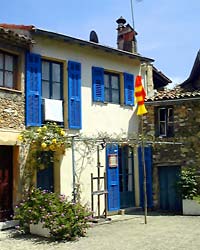 Roquebrune's muted and vivid colors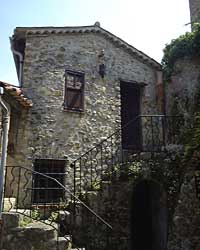 The imposing castle and a typical village house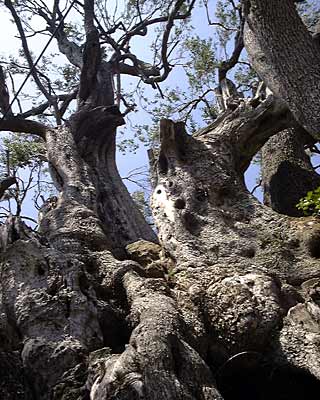 The "olivier millénaire",
one of the oldest olive trees in the world.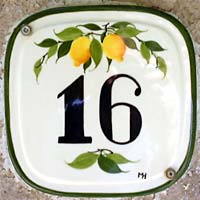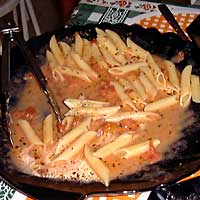 House number sign and a delicious pasta lunch
We do not usually recommend food places, but anyone wishing to have a bite to eat in Roquebrune won't be disappointed by a visit to Fabio and Magali's "L'antico Nuovo". Having lunch at 3 PM was not a problem (most unusual in France), and the food was delicious. We had pasta with a sweet cream, tomato, and basil sauce, and we'd go back for it. This is not a fancy restaurant, but a tiny, family-style place (it seats 12). Best of all, the price was as low as the food was good. It's located in the center of the village. If you can't find it, ask any of the friendly locals, or call 04.93.35.11.73.
This page was last modified on November 3, 2002
Send feedback about this page to feedback@kiechle.com
https://www.kiechle.com/area/roquebrnold/roquebrn.htm

All contents © 1999-2022 The Kiechles